Why You Should (and Shouldn't) Buy Coeur Mining, Inc.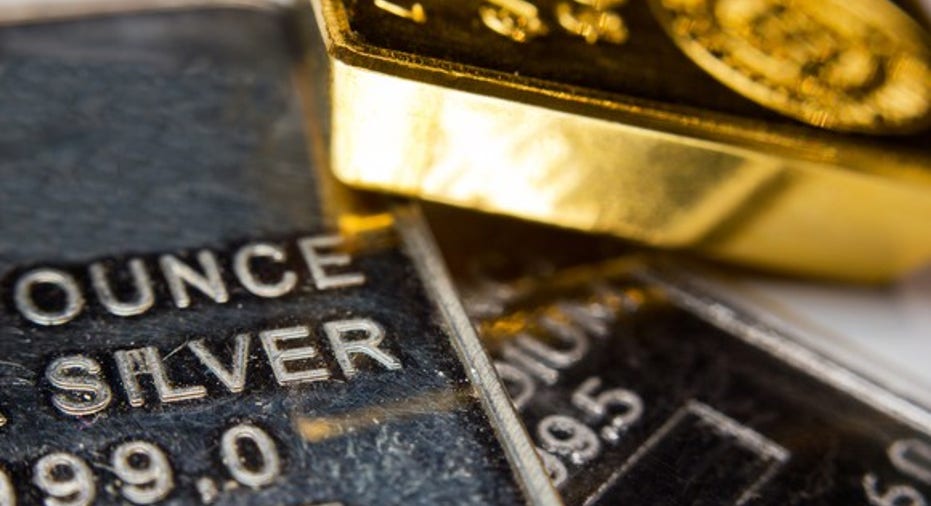 Silver may have pulled back from the highs it enjoyed during the late summer months, but at over $17 per ounce, it remains well above where it traded a year ago. Premier U.S. silver miner Coeur Mining (NYSE: CDE) is in the midst of a transformational shift that seeks to profit from an improved environment and market conditions.
Image source: Getty Images.
Focusing on returns to produce high-quality growth, Coeur is enhancing its reputation as a well-diversified precious-metals mining company, one that features a strong, flexible balance sheet. But precious-metals investors are all too familiar with Coeur Mining's ups and downs over the years that they rightly cast a jaundiced eye at the promises. That's why we have two Motley Fool contributors here to weigh in on whether the silver specialist is worth buying today or not.
Coeur has the momentum to carry it forward
Rich Duprey: Coeur Mining hasn't always been the top performer operationally in the silver industry, even if its stock last year was the best during a period when it seemed all miners were riding high. Lower production, higher costs, and a mix of circumstances both internal and beyond its control have plagued the miner over time.
But Coeur is improving, and markedly so. Since its fiscal 2013 year, the silver miner has reduced by 30% its all-in sustaining costs per realized silver equivalent ounce, dropping it from $20.58 per ounce to an estimated $14.50 per ounce in the current fiscal year, while driving operational expenses some 40% lower over that same timeframe.
Image source: Getty Images.
Its key 100%-owned Palmarejo mine in Mexico, which accounts for 22% of total metal revenues and a quarter of its silver equivalent production, is expected to see materially improved cash flows now that it has a new royalty agreement in place with Franco-Nevada (NYSE: FNV). Having satisfied the minimum ounce obligation due, it now receives nearly double the rate for gold production -- $800 per ounce versus $416 per ounce under the old agreement -- which boosts Coeur's free cash flow from the mine at a critical juncture for the miner.
Of course there are still risks inherent here. Its costs are still high relative to the prices received while silver production is expected to be lower in 2017 than last year (though gold will be higher and AISC lower). And there is always the potential for a backlash on U.S.-based silver producers as the escalating war of words between Mexico and the U.S. over immigration issues intensifies.
In investing, it's said it's not location, but destination that is key to determining a company's worth, and it looks like Coeur Mining is still heading in the right direction, which ought to lead its stock to build on the superior gains it made last year.
A good company, but there are much better options
Matt DiLallo: Coeur Mining is coming off an excellent year. The silver miner delivered the highest quarterly output in its history last quarter. Further, it took advantage of rising silver prices and a soaring stock price to reduce debt 60% year over year by the end of the third quarter. Those factors, along with increasing silver prices, enabled the company to start making money again.
Image source: Getty Images.
However, one of Coeur Mining's remaining issues is that its production costs are much higher than other silver producers. During the third quarter of last year, for example, its adjusted cash costs were $11.69 per ounce of silver. Meanwhile, the company sold its silver for $19.61 per ounce that quarter, which implies a margin of $7.72 per ounce. While that is a significant improvement from prior quarters, it's well below the margin of other producers.
Take silver streaming company Silver Wheaton (NYSE: SLW), for example. During the same quarter, its average cash costs were $4.51 per ounce because of the low-cost nature of its streaming business. Meanwhile, even though it realized slightly less per ounce sold at $19.53 during the quarter, Silver Wheaton's margin per ounce was nearly twice Coeur Mining's, at $15.02 per ounce. Those higher margins enable Silver Wheaton to make a lot more money on every ounce of silver than Coeur does. This example clearly shows that thereare much better investment options out there for long-term silver investors than Coeur Mining.
10 stocks we like better than Coeur Mining When investing geniuses David and Tom Gardner have a stock tip, it can pay to listen. After all, the newsletter they have run for over a decade, Motley Fool Stock Advisor, has tripled the market.*
David and Tom just revealed what they believe are the 10 best stocks for investors to buy right now... and Coeur Mining wasn't one of them! That's right -- they think these 10 stocks are even better buys.
Click here to learn about these picks!
*Stock Advisor returns as of January 4, 2017
Matt DiLallo has no position in any stocks mentioned. Rich Duprey has no position in any stocks mentioned. The Motley Fool owns shares of Silver Wheaton. The Motley Fool has a disclosure policy.