Why You Should (and Shouldn't) Buy Alcoa Inc.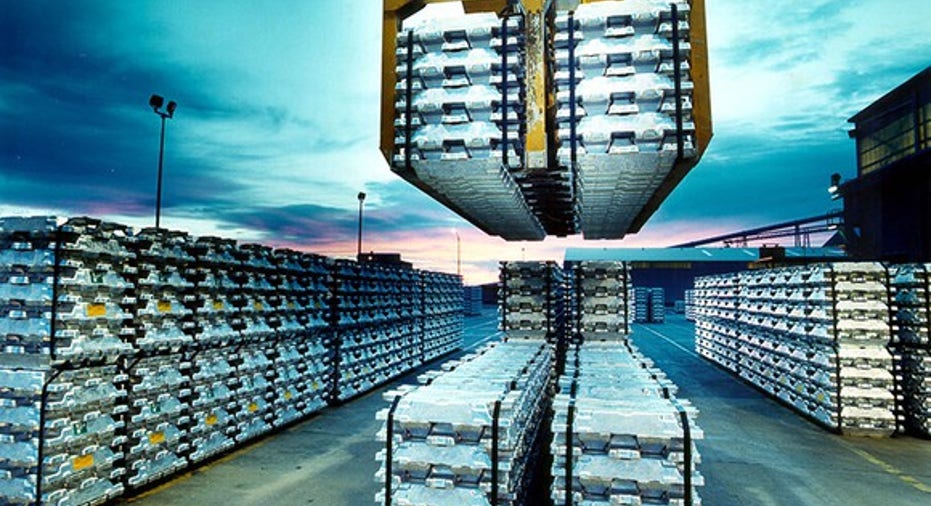 Despite reporting a big loss in fourth-quarter earnings last month, Alcoa (NYSE: AA)continues to shine as investors look to its adjusted earnings for indications on what the bauxite, alumina, and aluminum producer can yet accomplish.
Below, we invite two Motley Fool contributors to share why they believe Alcoa is a buy in this market, or if it's still too early to know which way its business can turn.
Image source: Alcoa.
A pure-play bet for growth
Rich Duprey (Alcoa): Ever since the spinoff of Arconic (NYSE: ARNC) in October, Alcoa has managed to defy analyst expectations that keep predicting a crash; its shares have gained 68% instead. They're up 36% alone so far in 2017. While Wall Street keeps saying the elevated price environment Alcoa is enjoying won't last much longer, the bauxite, alumina, and aluminum producer continues to expect its results to improve. Here's why an investor might want to listen.
Bauxite production is the key. Alumina production is only expected to rise modestly in 2017 from last year, and aluminum shipments are anticipated to be flat, but Alcoa is expecting a significant increase in bauxite production, shipping some 47.5 million to 48.5 million bone dry metric tons this year versus 45 million Mbdmt a year ago.
As the raw material that's mined, bauxite is subsequently processed into alumina, which is then turned into aluminum. Until the split, Alcoa didn't realize much from its bauxite production -- just $71 million in 2015 from third-party sales -- but it has since secured multiple bauxite supply contracts valued at nearly $600 million of revenue over 2016 and 2017. As the world's largest producer of bauxite, it expects to be able to dramatically increase its third-party sales volumes with just a modest expenditure of capital. Having cemented new relationships with key customers in China, there's every reason to believe this highly profitable business can flourish.
There is an expectation that higher prices will prevail for the foreseeable future, so there is risk associated with that forecast. However, should Alcoa's guidance prove true, the company believes it will be able to double its earnings before taxes, interest, depreciation, and amortization to $2.2 million. Despite the gains this pure-play has already made, Alcoa's stock could very well gain much more in the year ahead, and beyond.
Image source: Getty Images.
Still at whim of pricing, needs to prove its mettle
Jason Hall: There's a case to be made that Alcoa's stock is cheap today. Based on the company's most recent earnings, Alcoa's assets are worth $42.13 per share. That means Alcoa shares are trading at a 12% discount to the net value of the company's assets.
But before you click over to your online brokerage to buy, consider this: Alcoa's book value fell in the quarter, from over $49 per share at the end of the third quarter. This is because Alcoa is still in the process of "rightsizing" its business operations, and the closure of facilities reduced the carrying value of its assets. Alcoa also took an impairment to the value of one of its natural gas assets.
There's a chance the company could take more actions like this, writing down assets and taking impairments as market conditions change -- and as management works through its operations and potentially closes more facilities.
However, that's only part of the risk. The company's share price has accelerated swiftly since the election of Donald Trump as president of the U.S., largely on expectations for increased infrastructure spending, which would be good for Alcoa, as well as the idea that Trump's "America first" platform would be a boon for American manufacturers.
The problem is, that may not be as good for Alcoa as it sounds. Alcoa relies on foreign sources (especially Australia) for nearly all of its raw materials, and it sells products in dozens of countries around the world. For this reason, an overly aggressive trade policy by the Trump administration could backfire and end up harming Alcoa's prospects.
Despite the notable improvements Alcoa has made on its cost structure that have helped it become a more low-cost producer, the company's prospects are still largely tied to raw materials prices. Aluminum prices have moved up some in the past few months, but they're still near some of the lowest in years. If this continues, Alcoa may struggle to generate the profits Mr. Market is counting on. And that could lead to losses for investors.
Bottom line: I see the potential value, but I don't think Alcoa is finished tinkering with its assets and operations just yet, and that makes it hard to value the company. With only a couple of quarters as a stand-alone business under its belt, it's still not clear how profitable (if at all) Alcoa is set to be.
Until those things become more clear, I'm staying on the sidelines.
10 stocks we like better than AlcoaWhen investing geniuses David and Tom Gardner have a stock tip, it can pay to listen. After all, the newsletter they have run for over a decade, Motley Fool Stock Advisor, has tripled the market.*
David and Tom just revealed what they believe are the 10 best stocks for investors to buy right now...and Alcoa wasn't one of them! That's right -- they think these 10 stocks are even better buys.
Click here to learn about these picks!
*Stock Advisor returns as of February 6, 2017.
Jason Hall has no position in any stocks mentioned. Rich Duprey has no position in any stocks mentioned. The Motley Fool has no position in any of the stocks mentioned. The Motley Fool has a disclosure policy.