Why Yandex N.V. Stock Popped 29.5% in 2016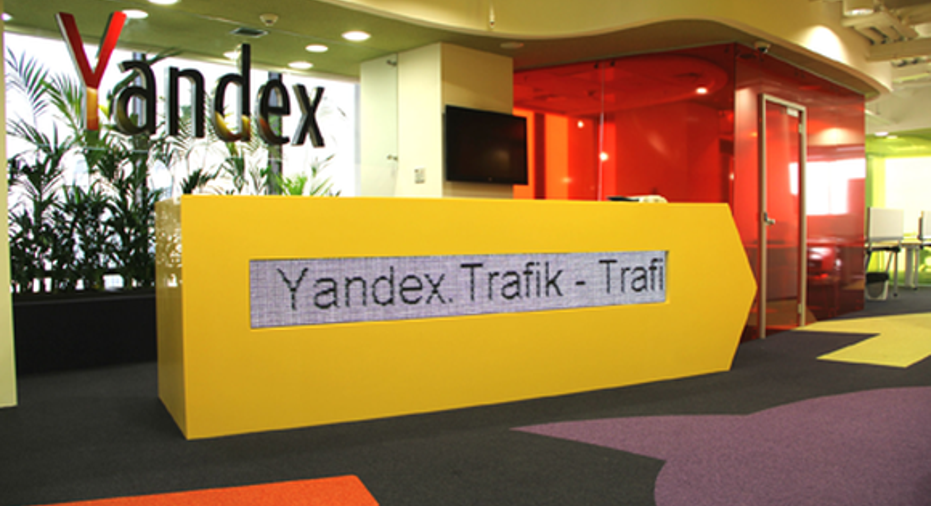 Image source: Yandex N.V.
What happened
Shares ofYandex N.V.(NASDAQ: YNDX)climbed 29.5%in 2016,according to data provided byS&P Global Market Intelligence, after the Russian internet search leader demonstrated broad-based growth in its first three quarterly reports of the year. Yandex also made progress in its antitrust complaint in the country against Alphabet's (NASDAQ: GOOG)(NASDAQ: GOOGL) global internet search behemoth, Google.
So what
To be sure, essentially all of Yandex's share price appreciation last year came on the heels of three successive quarterly earnings beats, punctuated by strong growth from each of its search and portal, e-commerce, taxi, classifieds, and "experiments" segments' revenue.
But shares have also taken a breather since Yandex's most recent quarterly report in late October. At the time, Yandex confirmed fiscal Q3 2016 revenue had climbed 25% year over year to 19.29 billion Russian Rubles (RUR), including 21% growth in search and portal revenue, to 17.48 billion RUR; 45% growth in e-commerce revenue, to 1.2 billion RUR; 151% growth in taxi revenue, to 587 million RUR; and a 45% increase in classifieds revenue, to 352 million RUR. Revenue from Yandex's "experiments" segment, which notably includes media segments like Yandex.Radio and Yandex.Music, also nearly doubled, to 210 million RUR.
At the same time, Yandex saw its share of the Russian search market (including mobile) decline to 55.9% for the quarter, compared to 57% and 57.6% in the second and first quarters of the year, respectively. To blame, Yandex management stated, was a renewed push from Google on its own applications through notifications and other activities.
Yandex also confirmed to investors that the Russian Federal Anti-Monopoly Service (FAS) had previously issued an "unprecedented decision prescription to Google to cease anti-competitive practices," namely referring to Google's requirement for pre-installed Google products and services on their Android mobile devices. That decision was upheld by two separate courts since then and came into force in August. But because Google had not "implemented the FAS prescription," according to Yandex, the FAS opened an administrative investigation into its noncompliance.
Now what
Unless we receive further clarification in the meantime, you can bet Yandex investors will be listening closely for any updates to the antitrust complaint when Yandex releases fourth-quarter and full-year 2016 results next month. For now, however, given its relative strength and broad growth despite competitive pressure from Google, it's no surprise that Yandex stock staged such an impressive rally in 2016.
10 stocks we like better than Yandex When investing geniuses David and Tom Gardner have a stock tip, it can pay to listen. After all, the newsletter they have run for over a decade, Motley Fool Stock Advisor, has tripled the market.*
David and Tom just revealed what they believe are the 10 best stocks for investors to buy right now... and Yandex wasn't one of them! That's right -- they think these 10 stocks are even better buys.
Click here to learn about these picks!
*Stock Advisor returns as of January 4, 2017
Suzanne Frey, an executive at Alphabet, is a member of The Motley Fool's board of directors. Steve Symington has no position in any stocks mentioned. The Motley Fool owns shares of and recommends Alphabet (A shares) and Alphabet (C shares). The Motley Fool recommends Yandex. The Motley Fool has a disclosure policy.