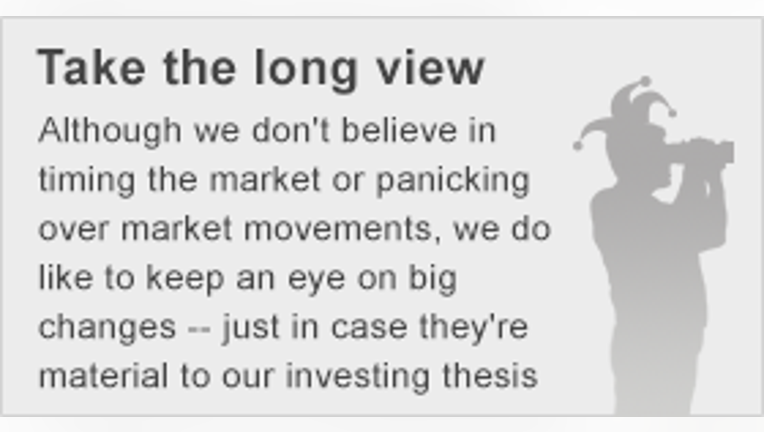 What: Shares of Wynn Resorts, Limited jumped as much as 18% today after founder and CEO Steve Wynn disclosed he had bought 1 million shares of stock.
So what: Between Dec. 4 and Dec.8, Steve Wynn bought 1 million shares of stock and increased his stake in Wynn Resorts by about 10%. His motivation wasn't given, but with shares trading 56% lower than they were a year ago (as of yesterday's close), he clearly thought shares were undervalued.
Insider buying can be a bullish sign for stocks, and with an insider as intimately involved with a business as Steve Wynn, investors clearly see it as a good sign.
Now what: There are certainly a lot of unknowns at Wynn Resorts heading into 2016, but with Wynn Palace only a few months from completion, Wynn sees good performance ahead. Investors should take this as a data point in their analysis, though buying on Wynn's move alone wouldn't be wise. He has a large stake in the company and this could be a move to grab even more control rather than a sign that a Macau recovery is on the horizon. Still, it's an interesting move and makes Wynn Resorts a stock to watch closely in 2016.
The article Why Wynn Resorts, Limited's Shares Popped Today originally appeared on Fool.com.
Travis Hoium owns shares of Wynn Resorts, Limited. The Motley Fool has no position in any of the stocks mentioned. Try any of our Foolish newsletter services free for 30 days. We Fools may not all hold the same opinions, but we all believe that considering a diverse range of insights makes us better investors. The Motley Fool has a disclosure policy.
Copyright 1995 - 2015 The Motley Fool, LLC. All rights reserved. The Motley Fool has a disclosure policy.