Why Williams Companies, Ascena Retail Group, and Fitbit Slumped Today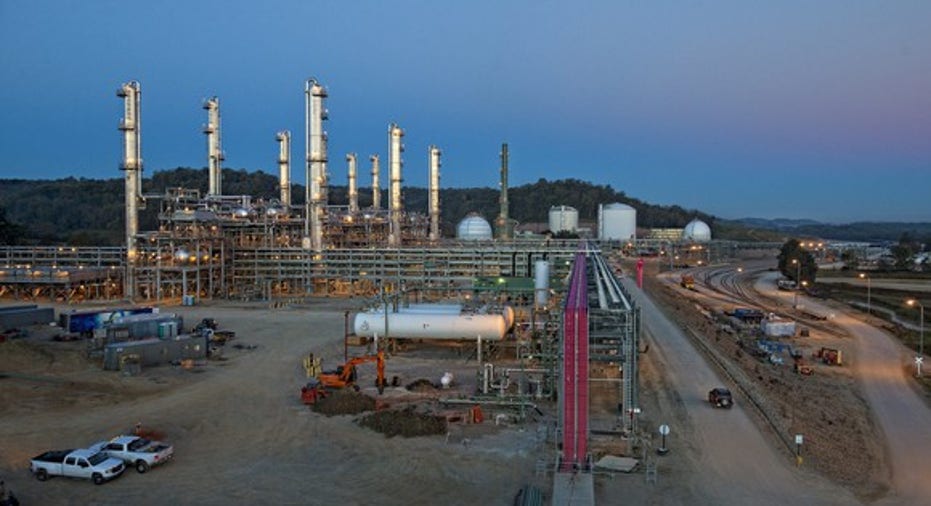 The stock market put in a relatively flat performance on Tuesday, with the Dow giving up ground even though the S&P 500 posted breakeven performance and the Nasdaq Composite climbed to yet another record high. Having posted huge gains in recent months, stocks could have trouble climbing further until the coming earnings season gives a reading about whether business fundamentals are keeping pace with investor expectations. Moreover, some companies had bad news that pushed their share prices lower, and Williams Companies (NYSE: WMB), Ascena Retail Group (NASDAQ: ASNA), and Fitbit (NYSE: FIT) were among the worst performers on the day. Below, we'll look more closely at these stocks to tell you why they did so poorly.
Image source: Williams.
Williams issues stock, falls despite higher dividend
Williams fell 11% after the energy company said it had made a secondary offering of stock and planned to increase its dividend. Williams sold 65 million shares at $29 per share, which was nearly $3 per share below where the stock closed on Monday. With the proceeds, Williams expects to buy limited partnership units of its Williams Partners (NYSE: WPZ) subsidiary. At the same time, Williams said that it would boost its quarterly dividend by 50% to $0.30 per share. It expects the dividend to grow 10% to 15% annually for several years into the future. Yet the key question is whether Williams' simplified organizational structure will prove advantageous. CEO Alan Armstrong believes so, arguing that the moves will "strengthen Williams' role as North America's premier natural gas infrastructure company." For now, Williams shareholders seem skeptical, judging by their response.
Ascena has a tough holiday season
Ascena Retail Group dropped 10% in the wake of its announcement of poor same-store sales and falling earnings guidance for the holiday shopping season. According to the company, Ascena's comps fell 3.1%, and heavy promotional activity throughout the retail space played its role in pushing the parent company of Ann Taylor, Lane Bryant, and other well-known brands lower. Ascena now expects that its earnings for the full 2017 fiscal year will come in between $0.37 to $0.42 per share, which is down substantially from the $0.60 to $0.65 per share that it had previously projected. With so many retailers having reported similar stories, Ascena shareholders won't be the only ones bemoaning a tough end to 2016 for businesses in the industry.
Fitbit makes another deal
Finally, Fitbit declined 6%. The fitness wearables specialist agreed to a deal in which the software platform and development team of rival watchmaker Vector Watch will join the Fitbit family, according to a release by Vector. Vector took pains to reassure customers that its devices will continue to work and be covered by warranty and technical support. For Fitbit, the acquisition could help the wearables maker extend the battery life of its devices, but the key aspect of the combination will be bringing Vector's expertise into the Fitbit universe. With Fitbit aiming to create an expanding ecosystem in which fitness enthusiasts can fully use their devices' capabilities, multiple recent acquisitions show the urgency that the wearables specialist feels in trying to grow as quickly as possible.
10 stocks we like better than Williams Companies When investing geniuses David and Tom Gardner have a stock tip, it can pay to listen. After all, the newsletter they have run for over a decade, Motley Fool Stock Advisor, has tripled the market.*
David and Tom just revealed what they believe are the 10 best stocks for investors to buy right now... and Williams Companies wasn't one of them! That's right -- they think these 10 stocks are even better buys.
Click here to learn about these picks!
*Stock Advisor returns as of January 4, 2017
Dan Caplinger has no position in any stocks mentioned. The Motley Fool owns shares of and recommends Fitbit. The Motley Fool has a disclosure policy.