Why Whole Foods Small Stores Should Have a Big Future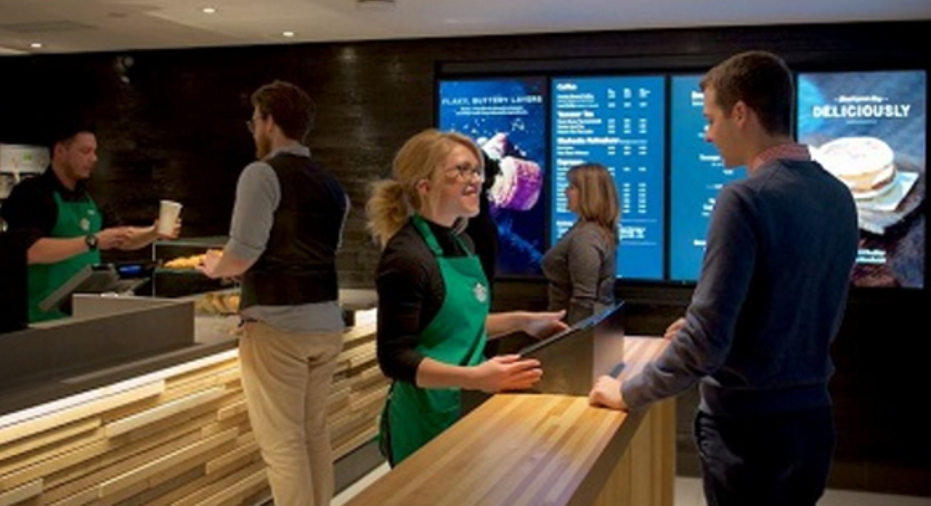 From its tiny Brookline, Massachusetts, location, which exuberantly crams inventory into just 8,000 square feet, to its Austin, Texas, grocery store that's 10 times larger, Whole Foods Market hasfor years experimented with the sizes of its locations. Recently, the grocer appears to have decided on a simplified footprint strategy: For the most part, larger stores will be built under the current flagship "Whole Foods" brand, while more compact formats will be found exclusively in the upcoming "365 By Whole Foods Market" concept stores.
On the company's recent first quarter 2016 earnings call, Co-CEO Walter Robb discussed this approach, and his comments are worth reading in their entirety:
Underlying Robb's message is the strategic assumption that Whole Foods shouldn't shy away from the higher costs associated with bigger stores, and that the experience of shopping in a flagship store, despite competitive pricing pressures, is one the company should strive to enhance.
Management will continue to entice customers into its large format stores with more visible discounting, especially viaits mobile app and affinity program. But after customers walk inside, the company will try to drive higher average spends, with more profit attached, when the cash registers spit out receipts. A new automated labor-scheduling system, introduced last year, is just one of several concrete, margin-enhancing improvements the grocer has recently implemented
Whole Foods' other strategic assumption is that smaller can also be better. If all works according to plan, the upcoming "365 By Whole Foods Market" units will end up equaling or even exceeding the profitability of legacy stores.
By virtue of their more diminutive size, these locations will require less capital to build. The stores will feature more of its private label foods (which have better margins than third-party products) for the budget-conscious millennial shoppers it's targeting. And the promised curated selection,with stores carrying fewer items, should translate into better inventory management. Finally, the 365 locations won't feature as many "specialists" such as in-store wine experts and cheese buyers, cutting down on labor costs.
Concept rendering of the "365 by Whole Foods Market" in Silver Lake, California, which is scheduled to open its doors in May. Image source:Whole Foods Market.
A strategy born from a competitive deficiencyThe 365 store concept was developed partially to mitigate a relatively new phenomenon for the chain. As Whole Foods has expanded within the metropolitan statistical areas where it already operates, it found that new stores often ended up cannibalizing, at least over the short term, the sales of existing stores.
Offering two different shopping experiences in proximity to each other is a way to avoid cannibalization while still pulling new revenue in for the parent company. The first 365 stores will open this spring, but Whole Foods can already point to a fellow upscale food purveyor, Starbucks for evidence that its idea may succeed.
Starbucks experienced something of an epiphany last year after it took a chance on a shrunken store format. Its test location, onWall Street in New York, was placed, counterintuitively, across the street from a busy traditional Starbucks.
The company dubbed this configuration the "Express Store." CFO Scott Maw noted last year that the footprint was one-third the size of an average Starbucks, but it pulls in similar revenue to an average store. Amazingly, the new format drew customers while the traditional store continued to prosper, reporting zero cannibalization.
Starbucks is expanding the experiment, having opened the third store in what it calls "an espresso shot" of a format in Toronto's Union Station last month. This Starbucks is designed to absorb some of the frenzied volumes of coffee-deprived travelers and commuters flowing through the station.
Customers are greeted upon entry by a Starbucks employee, and order from a abbreviated menu based on local taste preferences. Note how differently the line flows from a normal Starbucks in the picture below, as the first counter intercepts the customer on entry, speeding order input. This structure is built for speed, and with no seating to be found, represents a departure from the signature Starbucks experience, in which customers are encouraged to linger.
Image source: Starbucks Corporation
Starbucks' initial success with this format augurs well for Whole Foods' decision to tinker with its own streamlined concept. In May, Whole Foods will test its anti-cannibalization solution with the opening of its first 365 store in Silver Lake, California. Both Starbucks and Whole Foods are wagering that customers will accept novel brand expressions as long as they perceive a benefit from the changes. Now Whole Foods just has to prove to itself -- and investors -- that it can flourish by being biggerand smaller, simultaneously.
The article Why Whole Foods Small Stores Should Have a Big Future originally appeared on Fool.com.
John Mackey, co-CEO of Whole Foods Market, is a member of The Motley Fool's board of directors. Asit Sharma has no position in any stocks mentioned. The Motley Fool owns shares of and recommends Starbucks and Whole Foods Market. Try any of our Foolish newsletter services free for 30 days. We Fools may not all hold the same opinions, but we all believe that considering a diverse range of insights makes us better investors. The Motley Fool has a disclosure policy.
Copyright 1995 - 2016 The Motley Fool, LLC. All rights reserved. The Motley Fool has a disclosure policy.