Why Weight Watchers International Inc. Soared in November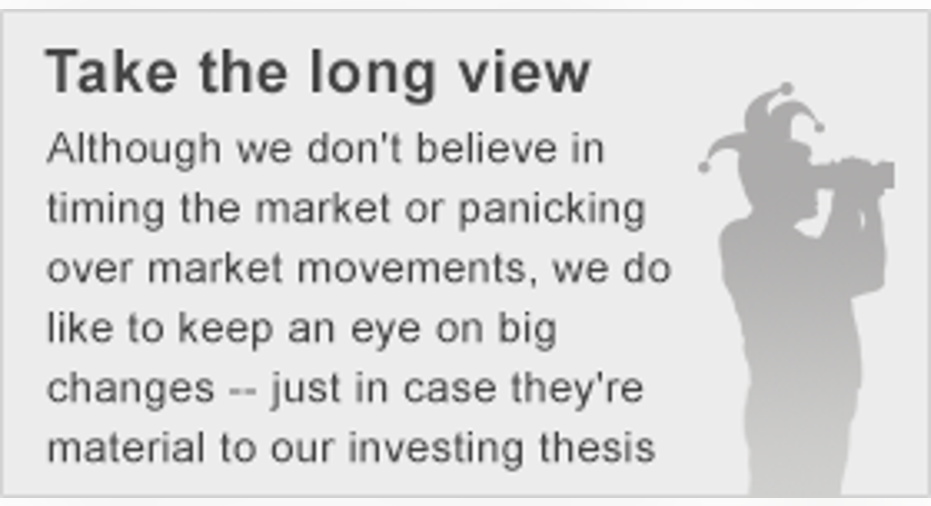 What: Shares of Weight Watchers soared during November, notching a gain of 71.5%, according toS&P Capital IQdata. The stock jumped in October on news that Oprah Winfrey was buying a 10% stake in the company, and a strong earnings report and an increase in guidance during November added to those gains.
So what: Weight Watchers managed to beat analyst estimates for both revenue and earnings when it reported its third-quarter results on Nov. 5. Revenue came in at $273.3 million, down 20.8% year over year but about $7 million higher than analysts were expecting. Non-GAAP EPS of $0.39, while far below the $0.68 that the company reported during the same period last year, beat analyst estimates by $0.10.
On an absolute basis, these numbers don't look too pretty. However, the bigger news was that the partnership with Winfrey was already having a positive impact on the company's results. CEO James Chambers stated during the company's conference call: "The response to this partnership announcement has been terrific. The general press has taken a great interest in the news, and we have seen significant improvement in visitors to our website, which has translated into a strong response in the business, albeit during a seasonally low period."
Weight Watchers raised its earnings guidance for the full year to $0.64-$0.74, up from a previous range of $0.57-$0.72. The company announced a new program in December, called Beyond the Scale, that looks to transform Weight Watchers into more than just a diet company, with a renewed focus on fitness and motivational tools. Winfrey will be a major part of this new effort.
Now what: Weight Watchers is currently far less profitable than it was a few years ago, both because of a precipitous drop in sales and additional debt taken on in 2012 to fund a major buyback. Over the past 12, the company recorded revenue of $1.23 billion and net income of just $29 million, compared to revenue of $1.83 billion and net income of $257 million in 2012.
The deal with Winfrey has the potential to turn around the company's fortunes, and investors continued to pile into the stock in November, betting that this deep celebrity partnership would right the ship after years of revenue and earnings declines. Weight Watchers certainly has a lot of work ahead of it to win back the customers that it's lost, but if the company succeeds, the stock's incredible run over the past two months may not be over.
The article Why Weight Watchers International Inc. Soared in November originally appeared on Fool.com.
Timothy Green has no position in any stocks mentioned. The Motley Fool has no position in any of the stocks mentioned. Try any of our Foolish newsletter services free for 30 days. We Fools may not all hold the same opinions, but we all believe that considering a diverse range of insights makes us better investors. The Motley Fool has a disclosure policy.
Copyright 1995 - 2015 The Motley Fool, LLC. All rights reserved. The Motley Fool has a disclosure policy.