Why We Need to Take Ford Motor Co.'s Strong China Sales With a Grain of Salt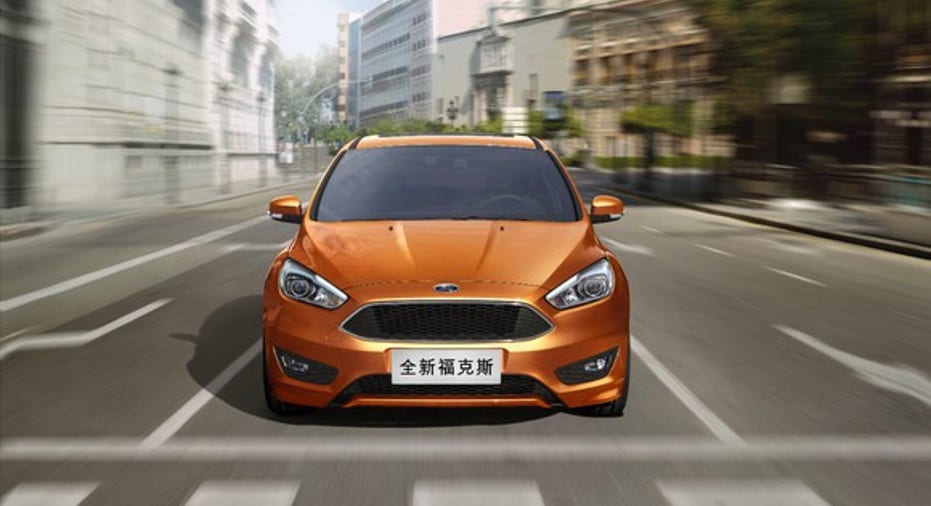 Even small passenger cars are selling well in China. Image source: Ford Motor Company.
It seems like Ford Motor Company (NYSE: F) has been excelling in the world's largest automotive market, China, for some time now. Truthfully, though, it didn't start focusing on building its retail presence in China until about 2012. Already, Ford's Asia-Pacific region, which is largely driven by China, is a stone's throw away from being the automaker's second-most profitable region (excluding Ford Credit).
Image source: Ford Motor Company's Q3 earnings presentation.
Furthermore, with Ford's Europe region likely to hit a speed bump while the impact of Brexit plays out, China will continue to be a focal point of the company's growth story. The good news is that it's continuing to churn out strong sales in the region, including last month.
By the numbers
Ford kicked off the fourth quarter with a strong sales result in China last month. It delivered a record October, with sales increasing 14% year over year to 107,618 units.
"We had a strong October and we are headed for our best year ever for sales in China," said Peter Fleet, vice president of Marketing, Sales and Service for Ford Asia-Pacific, in a press release. "We are seeing the benefits of a much more exciting lineup and an ever stronger focus on the wants and needs of Chinese customers."
The strong results came across the board. Even the Mustang, which is just emerging onto the global scene, posted a 60% sales increase compared to the prior year. Ford's SUVs sold well again, with Edge and Explorer sales up 93% and 30%, respectively. And while small-car sales are plunging in the United States, the segment has been resilient in China, with the Focus and Escort up 15% and 34%, respectively.
Everybody likes higher profits!
As investors know, automakers looking to build vehicles in the region to avoid steep tariffs are forced to partner with a local automaker. Ford's China joint ventures have become increasingly profitable and contributed $320 million to pre-tax profit during the third quarter, compared to only $67 million during the prior year's third quarter.
The joint venture results from last month were also strong. JMC, Ford's commercial vehicle investment in China, sold nearly 24,000 units during October -- a 29% gain. Changan Ford Automobile, its passenger car joint venture, posted sales topping 82,000 units, a 10% year-over-year increase.
What happens next?
Now, to be fair, investors might want to take China's fourth-quarter sales with a grain of salt. Remember that just about a year ago, the Chinese government cut the purchase tax in half for light vehicles with 1.6-liter or smaller engines. For context, roughly 70% of vehicles sold inChina fall into that category, and often sell for less than $15,000.
As expected, sales surged in the months after that incentive was enacted, and with it set to expire on Dec. 21, sales could very well surge again during November and December, then stall to start 2017. Unfortunately -- in particular for Ford, which expects its Europe business to take a hit in the upcoming quarters -- a slowdown in China will only add to analysts' pessimism as new-vehicle sales plateau in the States.
10 stocks we like better than Ford When investing geniuses David and Tom Gardner have a stock tip, it can pay to listen. After all, the newsletter they have run for over a decade, Motley Fool Stock Advisor, has tripled the market.*
David and Tom just revealed what they believe are the ten best stocks for investors to buy right now and Ford wasn't one of them! That's right -- they think these 10 stocks are even better buys.
Click here to learn about these picks!
*Stock Advisor returns as of November 7, 2016
Daniel Miller owns shares of Ford. The Motley Fool owns shares of and recommends Ford. Try any of our Foolish newsletter services free for 30 days. We Fools may not all hold the same opinions, but we all believe that considering a diverse range of insights makes us better investors. The Motley Fool has a disclosure policy.