Why Walmart shares are sinking despite solid earnings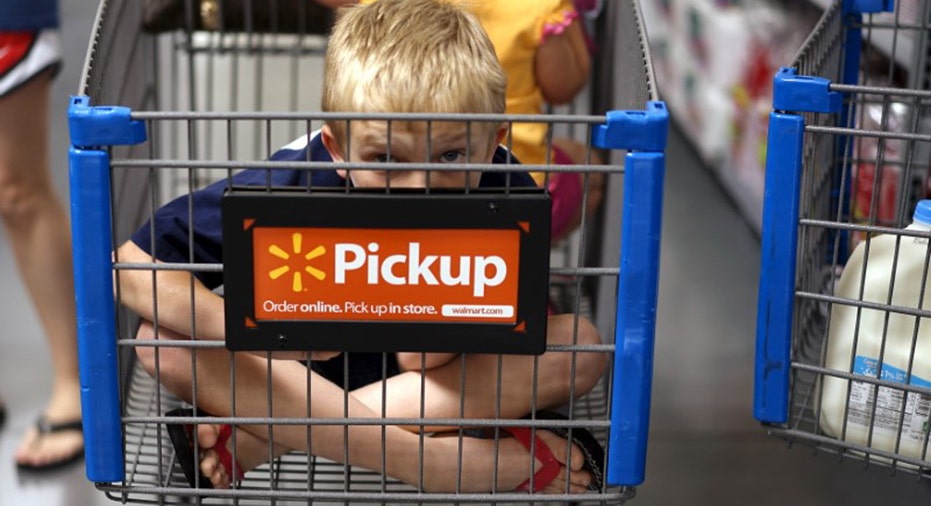 Walmart Inc. (NYSE:WMT) shares sank roughly 2% in premarket trading on Thursday despite solid second-quarter earnings after the retail giant reported lower margins and offered weak profit guidance in its upcoming quarter.
Same-store sales at Walmart locations in operation for at least one year rose 1.8% in the second quarter, marking three straight years of growth despite a tough environment that has seen traditional retailers like JCPenney and Dick's Sporting Goods post weak numbers. Walmart also beat analyst expectations with adjusted earnings per share of $1.08 and total sales of $123.36 billion.
"Customers are responding to the improvements we're making to deliver a seamless shopping experience that saves them time and money and that's exciting to see," Walmart President & CEO Doug McMillon said in a conference call.
However, Walmart said it expects EPS of $0.90 to $0.98 in its third fiscal quarter of 2018, below a Thomson Reuters estimate of $0.98.
In the second quarter, net income attributable to Walmart dropped 23.2% to $2.9 billion. In addition, the retail chain reported lower quarterly margins amid investments in its ecommerce business.
"Strategic price investments in key markets and the growing mix of our e-commerce business reduced the gross margin rate," Chief Financial Officer Brett Biggs said in a statement.
Walmart executives touted the company's ecommerce business, where net sales rose 60% in the second quarter. The company has made major investments in its digital business in recent quarters to compete with ecommerce giant Amazon, its chief rival.
"Our recent acquisitions, such as Moosejaw, Shoebuy and Bonobos, further improved our assortment, and have provided critical category expertise in higher margin categories like shoes and apparel," McMillon said.
McMillon added that Walmart's online grocery business – a key segment, given Amazon's recent acquisition of Whole Foods – is delivering "strong results" and has rolled out in more than 900 U.S. locations.