Why Wal-Mart Stores Inc. Tumbled Nearly 30% in 2015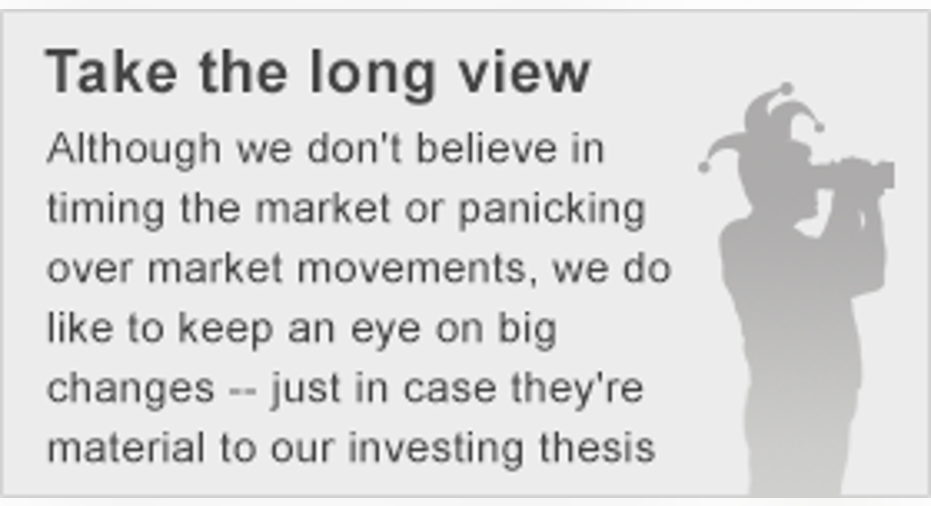 What: Shares of Wal-Mart slumped in 2015, falling by 28.6%, according toS&P Capital IQdata. Following investments in higher wages, pricing, and e-commerce, Wal-Mart slashed its earnings guidance for the full year, announcing in October that it expected earnings to decline through fiscal 2017. Investors weren't happy.
So what: Wal-Mart's earnings have been stagnating over the past few years, and the company announced a raft of changes in 2015 meant to drive long-term growth. In February, the company announced that its starting wage would be raised to $9 an hour in 2015, and raised further to $10 an hour in early 2016. In addition, Wal-Mart also announced new training programs and a more flexible scheduling system.
On top of these wage increases, Wal-Mart announced that it was ramping up its investments in e-commerce. Wal-Mart plans to invest $2 billion in its e-commerce business over the next two years, including the continued expansion of its online grocery service.
Wal-Mart expects to grow sales by 3% to 4% annually over the next four years, but these initiatives will hurt profitability. The company expects EPS to decline by as much as 9% in fiscal 2016, which ends in January, followed by another 6% to 12% decline in fiscal 2017. Strong growth will return in fiscal 2019 if all goes according to plan, but investors punished the stock severely during 2015 due to these profit-killing initiatives.
Now what: Wal-Mart is playing the long game, betting that higher wages will boost productivity and increase customer satisfaction. E-commerce, which has been little more than an afterthought for many entrenched brick-and-mortar retailers, will eventually be a major source of growth for Wal-Mart, but the company's investments will take time to pay off.
With shares of Wal-Mart at their lowest level since 2011, now may be the time for long-term investors to consider the stock. Only time will tell whether Wal-Mart's investments ultimately pay off, but after a rough 2015 erased nearly 30% of Wal-Mart's value, bargain hunters have something to think about.
The article Why Wal-Mart Stores Inc. Tumbled Nearly 30% in 2015 originally appeared on Fool.com.
Timothy Green has no position in any stocks mentioned. The Motley Fool has no position in any of the stocks mentioned. Try any of our Foolish newsletter services free for 30 days. We Fools may not all hold the same opinions, but we all believe that considering a diverse range of insights makes us better investors. The Motley Fool has a disclosure policy.
Copyright 1995 - 2016 The Motley Fool, LLC. All rights reserved. The Motley Fool has a disclosure policy.