Why Vista Outdoor Inc. Stock Plunged 29.8% in February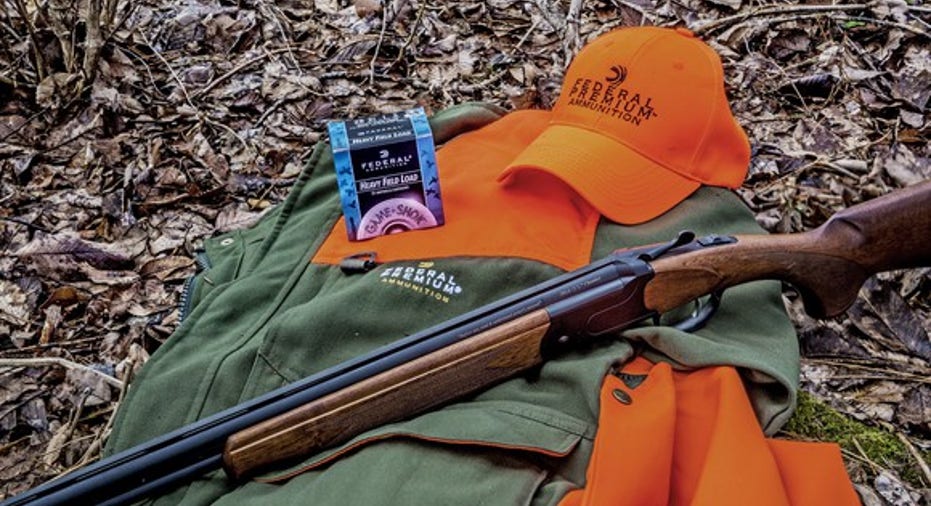 What happened
Shares of Vista Outdoor Inc. (NYSE: VSTO) fell 29.8% in the month of February,according to data provided byS&P Global Market Intelligence, after the ammunition and firearms equipment specialist announced disappointing quarterly results.
So what
As I noted in January, Vista Outdoor stock was already reeling after the company disclosed it was expecting to incur a non-cash impairment charge of $400 million to $450 million in its fiscal third quarter of 2017, stemming from weakness in its hunting and shooting accessories segment (more on that below).
But Vista Outdoor stock plunged another 19% on Feb. 9, 2017, when it revealed that charge came in near the high end of that range, at $449 million.Vista Outdoor also confirmed fiscal third-quarter 2017 revenue grew 10% year over year, to $654 million. However, that growth was entirely driven by the company's acquisitions, most recently including the Action Sports and Camp Chef brands. On an organic basis, revenue declined 5%.
On the bottom line, based on generally accepted accounting principles (GAAP), that translated to an adjusted net loss of $377.7 million, or $6.44 per share. Adjusted for one-time items including that big charge, Vista Outdoor generated net income of $36.4 million, or $0.62 per share, down from adjusted net income of $43.6 million, or $0.70 per share in the same year-ago period.
IMAGE SOURCE: VISTA OUTDOOR.
Vista Outdoor CEO Mark DeYoung elaborated that to blame for his company's relative weakness were intensified challenges in today's retail environment, which resulted in the need for higher promotional activity to bolster sales and maintain market share. This discounting caused a reduction in projected cash flows for the hunting and shooting accessories segment, which -- combined with the retail challenges -- led Vista Outdoor determining "a triggering event had occurred requiring an evaluation of goodwill" that resulted in the big impairment.
Now what
It's worth reiterating that Vista Outdoor's enormous GAAP loss last quarter is not indicative of its actual business performance. But even then, the company acknowledged it expects revenue and margin pressure to continue through the back half of this fiscal year and into fiscal 2018.
"Despite the pressures this year and next," elaborated Vista Outdoor CFO Stephen Nolan, "the company is committed to a value-creating capital deployment strategy, long-term sales growth and margin improvement, and delivering long-term value to our shareholders."
But in the end, there was little to like about Vista Outdoor's latest quarter. With no end currently in sight to its market headwinds, it's no surprise shares continued to plunge last month.
10 stocks we like better than Vista OutdoorWhen investing geniuses David and Tom Gardner have a stock tip, it can pay to listen. After all, the newsletter they have run for over a decade, Motley Fool Stock Advisor, has tripled the market.*
David and Tom just revealed what they believe are the 10 best stocks for investors to buy right now... and Vista Outdoor wasn't one of them! That's right -- they think these 10 stocks are even better buys.
Click here to learn about these picks!
*Stock Advisor returns as of February 6, 2017
Steve Symington has no position in any stocks mentioned. The Motley Fool has no position in any of the stocks mentioned. The Motley Fool has a disclosure policy.