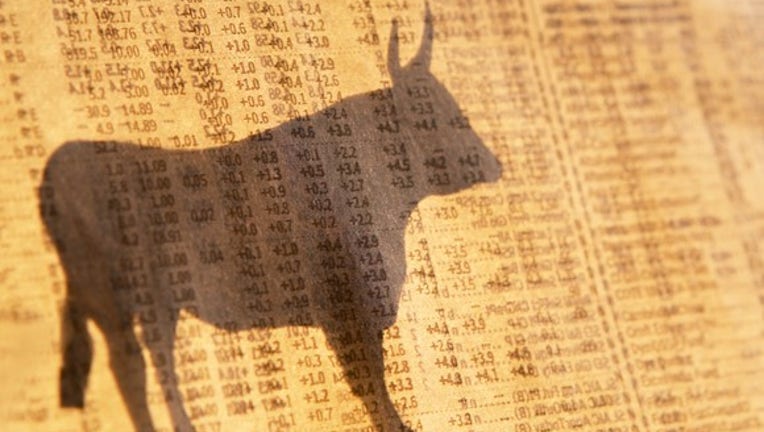 What happened
After Veeva Systems(NYSE: VEEV) reported strong fiscal first-quarter 2018 earnings results, shares of the software and cloud computing company, which caters to the lifesciences industry, rose as much as 10% in early morning trading on Friday. As of 1:30 p.m., those gains had moderated to a 7.5% increase.
So what
Here's a review of the headline numbers from the period, which ended April30:
Total revenue grew 32% to $157.9 million. This number compared favorably to the $152.2 million in revenue that Wall Street had projected.
Revenue from subscription services jumped 33% to$127.3 million.
On a non-GAAP basis, operatingincome grew 72% to $50.6 million.
Non-GAAP net income increased 57% to $33.3 million. That amounted to $0.22 per share, which was also comfortably ahead of the $0.18 in EPS that analysts had expected.
CEO Peter Gassner commented that the company had "another great quarter across the board" and that its business momentum "further demonstrates we have the proven innovation engine, disciplined execution, and customer success focus to continue to achieve long-term leadership."
Image Source: Getty Images.
As for guidance, here's what management told shareholders to expect in the upcoming quarter:
Total revenues between $163 million and $164 million.
Non-GAAP operating income between $46 million and $47 million.
Non-GAAP EPS of $0.20.
These numbers also compare favorably to Wall Street's current estimate's of $160.2 million in revenue and $0.19 in EPS.
Finally, Veeva also updated its full-year guidance:
| | | |
| --- | --- | --- |
| Metric | Previous Guidance Range | Updated Guidance Range |
| Fiscal 2018 Revenue | $655 million to $660 million | $665 million to $669 million |
| Non-GAAP Operating Income | $180 million to $185 million | $191 million to $195 million |
| Non-GAAP EPS | $0.78 to $0.80 | $0.82 to $0.84 |
Data Source: Veeva Systems.
Given the better than expected quarterly results and upbeat guidance, it is easy to understand why traders are bidding up shares.
Now what
Veeva'sresultscontinue to prove that it is the top-dog in servicing the unique software needs of the life-sciences industry. Perhaps of equal importance, on its conference call with investors, the company highlighted that its Vault QualityOne product is gaining traction with customers in other industries as well. In particular, the company pointed to a big win during the quarter with a "top 5 consumer packaged goods company."
All in all, Veeva's results showed that its core business remains red-hot, and that it is starting to build up momentum in new markets. That makes Veeva a great stock for growth investors to keep their eyes on.
10 stocks we like better than Veeva SystemsWhen investing geniuses David and Tom Gardner have a stock tip, it can pay to listen. After all, the newsletter they have run for over a decade, Motley Fool Stock Advisor, has tripled the market.*
David and Tom just revealed what they believe are the 10 best stocks for investors to buy right now... and Veeva Systems wasn't one of them! That's right -- they think these 10 stocks are even better buys.
Click here to learn about these picks!
*Stock Advisor returns as of May 1, 2017
Brian Feroldi has no position in any stocks mentioned. The Motley Fool owns shares of and recommends Veeva Systems. The Motley Fool has a disclosure policy.