Why VASCO Data Security International Inc. Gained 13% in April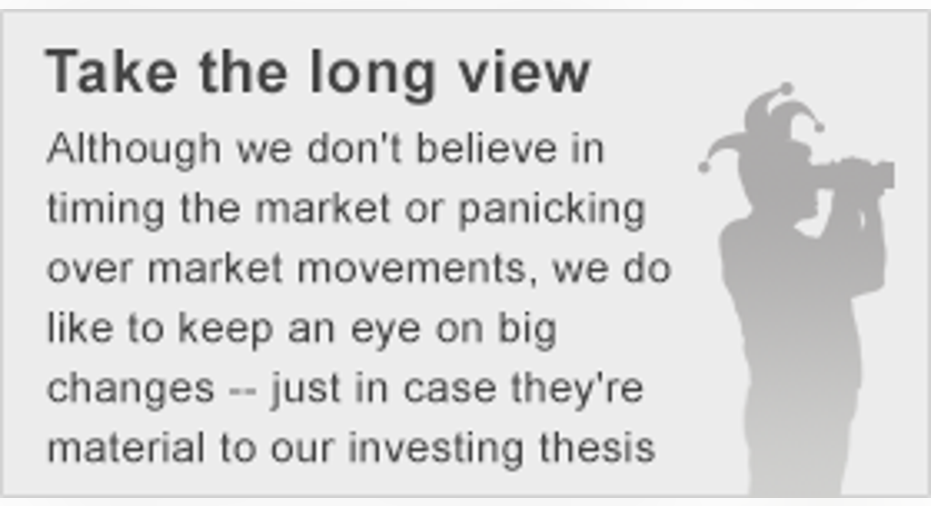 Image source: VASCO.
What: Shares of VASCO Data Security International rose 12.5% in April 2016, according to data from S&P Global Market Intelligence. The data security expert reported solid earnings on April 28.
So what: VASCO's first-quarter report revealed a positive surprise on the bottom line despite soft top-line sales. Earnings fell 59% year over year, but analysts had expected an 82% earnings plunge. The report lifted VASCO's shares 2% higher on April 29, the last trading day of the month.
Earlier, the stock rose 3.7% overnight on two separate occasions, but for no obvious reasons. Otherwise, April was a quiet month for VDSI with few splashy headlines and only a handful of sizable moves. It was 1.5% up here, 0.7% down there, and simply more of the small rises than small drops. Even the trading volumes were low.
In short, it looks like investors are getting over some of their qualms regarding VASCO's future. As a reminder, the stock's negative trend started in July 2015, when shares fell 23% in a single day after the company set its full-year guidance targets far below analysts' expectations -- and disclosed an internal investigation into alleged sales to Iranian businesses. Though US-Iranian relations may have improved in recent years, the Middle Eastern nation is still subject to heavy trade sanctions, especially on items like VASCO's data security products.
Now what: The quietly powerful April performance added to big gains in February and March. Between Feb. 10 and May 2, the stock gained 36%. However, that was more of a bounce off a deep bottom than a triumphant rise to the stars. VASCO's shares are currently trading 35% below their year-ago prices, and a painful 53% below last June's 52-week highs.
VASCO's revenue has plunged since that fateful report, alongside operating margins and bottom-line earnings. It will have a lot to prove in coming quarterly reports, and I still haven't seen any closure on the Iranian sanction-breaking scandal.
May has not started out well for the security expert; its shares fell more than 6% in just five trading days. So April's bounce may not be sustained this month.
The article Why VASCO Data Security International Inc. Gained 13% in April originally appeared on Fool.com.
Anders Bylund has no position in any stocks mentioned. The Motley Fool has no position in any of the stocks mentioned. Try any of our Foolish newsletter services free for 30 days.We Fools may not all hold the same opinions, but we all believe that considering a diverse range of insights makes us better investors. The Motley Fool has a disclosure policy.
Copyright 1995 - 2016 The Motley Fool, LLC. All rights reserved. The Motley Fool has a disclosure policy.