Why Vale S.A. Stock Rose Over 25% in November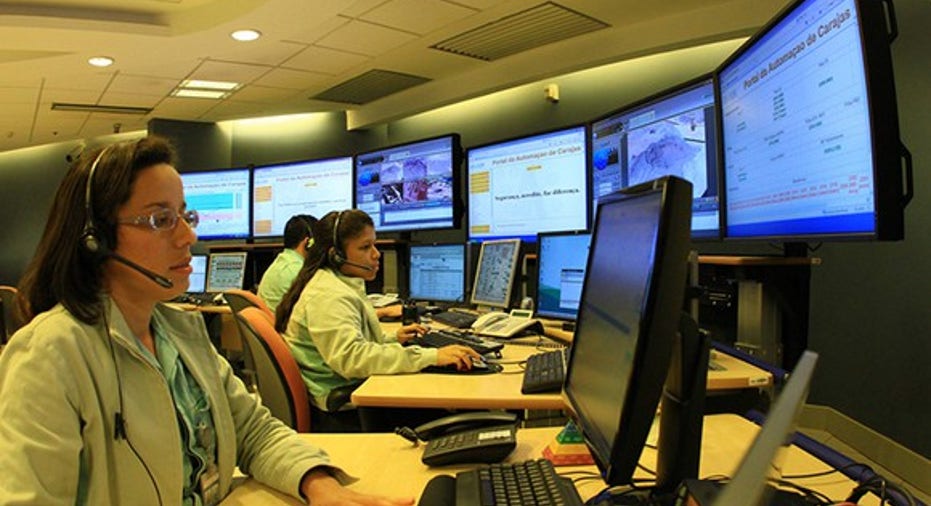 Image source: Vale
What happened
Vale S.A. (NYSE: VALE) shares advanced a heady 25% in November. At first blush that's not remotely surprising, since other steel industry players also rose smartly, including Cliffs Natural Resources, which rose over 61%. But there was something a little different about Vale's jump -- timing.
So what
Most of the big moves in the U.S. steel industry and among its suppliers last month took place after the Nov. 8 U.S. presidential election. That makes some sense, since President-elect Donald Trump has been talking up protecting the steel industry and spending money on improving U.S. infrastructure, which would increase demand for steel. Only that story doesn't work for Vale, which counts Asia as its largest market, at around 55% of third-quarter revenue.
And the timing doesn't work, either. In fact, the timing across the board is a little different. For example, Vale reported earnings on Oct. 27, but the stock didn't really move too much on the news. Then, between the start of November and the election it rose around 9%. However it stalled after the U.S. election. But then, on the 16th, it got a second wind, rising 16% through the end of the month.
The big news on the 16th was Vale's announcement that it was going to pay down $2 billion of its revolving credit facility. That's an exciting bit of information, since debt has been a big issue for the iron ore giant, which is spending money on a large new mining complex at a time when low iron ore prices have been pressuring revenues. That's left the company with a heavy debt load, a situation that it's been trying hard to remedy. In other words, unlike some other players in the space, Vale's stock move was largely based on its fundamentals.
Now what
Vale is making good progress on both its new mine and its balance sheet. However, there's another large overhang here -- the Samarco mining disaster. This event is, at best, going to cost Vale billions of dollars and will probably drag on for years. So, despite the business improvements, investors need to tread carefully here. Uncertainty remains high.
10 stocks we like better than Companhia Vale When investing geniuses David and Tom Gardner have a stock tip, it can pay to listen. After all, the newsletter they have run for over a decade, Motley Fool Stock Advisor, has tripled the market.*
David and Tom just revealed what they believe are the 10 best stocks for investors to buy right now... and Companhia Vale wasn't one of them! That's right -- they think these 10 stocks are even better buys.
Click here to learn about these picks!
*Stock Advisor returns as of Nov. 7, 2016
Reuben Brewer has no position in any stocks mentioned. The Motley Fool owns shares of Cliffs Natural Resources and Companhia Vale. Try any of our Foolish newsletter services free for 30 days. We Fools may not all hold the same opinions, but we all believe that considering a diverse range of insights makes us better investors. The Motley Fool has a disclosure policy.