Why Urban Outfitters Stock Surged Thursday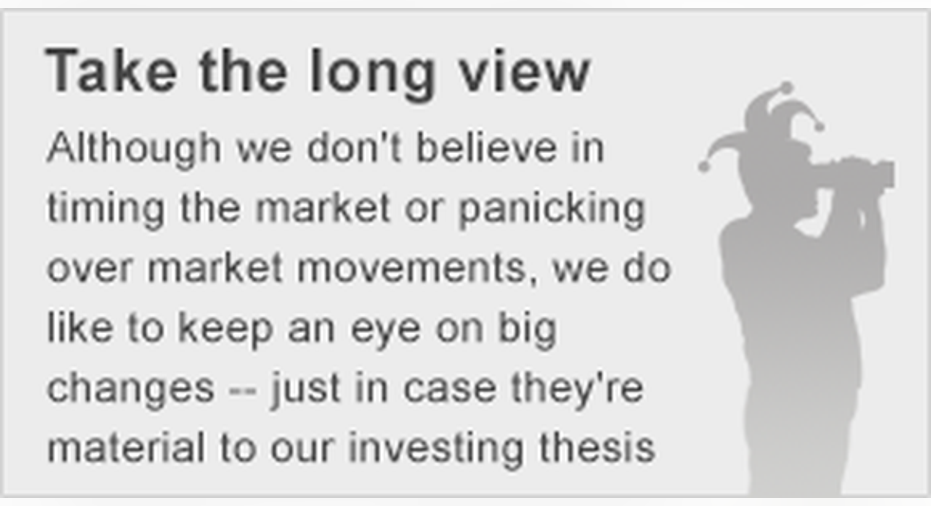 Image Source: Urban Outfitters.
What: Shares of apparel retailer Urban Outfitters jumped on Thursday morning after the company reported positive first-quarter results. Despite weak results reported by many of its peers, the company managed to beat analysts' estimates for sales. The stock was up about 11% at 11:45 AM.
So what: Urban Outfitters reported quarterly revenue of $762.6 million, up 3.2% year over year, and about $3 million higher than analysts'average estimate. Total comparable retail sales increased by 1% year over year, driven by 2% comparable sales growth at the company's namesake stores. Comparable sales at the Anthropologie brand were flat, while the Free People brand suffered a 2% comparable sales decline.
Urban Outfitters' sales performance is particularly notable given the terrible results reported by other mall-based clothing chains. Gap released its first-quarter sales numbers earlier this month, reporting major declines in all of its brands, including a steep 11% slump in comparable sales at its Banana Republic chain. Gap has company-specific woes, including some major quality issues, but weak traffic was a serious problem.
Turning to profits, Urban Outfitters reported EPS of $0.25, flat year over year and in line with analysts' expectations. Net income declined by nearly 10% on higher marketing and technology costs, but the company's share-buyback program brought the share count down enough to offset that decline on a per-share basis.
Now what: With Gap and many other apparel retailers reporting weak sales, Urban Outfitters' positive results were enough to send the stock soaring on Thursday. Sales growth is still slow overall, and rising costs are an area of concern, but the company is holding up much better than many of its peers.
The article Why Urban Outfitters Stock Surged Thursday originally appeared on Fool.com.
Timothy Green has no position in any stocks mentioned. The Motley Fool recommends Urban Outfitters. Try any of our Foolish newsletter services free for 30 days. We Fools may not all hold the same opinions, but we all believe that considering a diverse range of insights makes us better investors. The Motley Fool has a disclosure policy.
Copyright 1995 - 2016 The Motley Fool, LLC. All rights reserved. The Motley Fool has a disclosure policy.