Why Urban Outfitters, Inc. Stock Is Slipping Today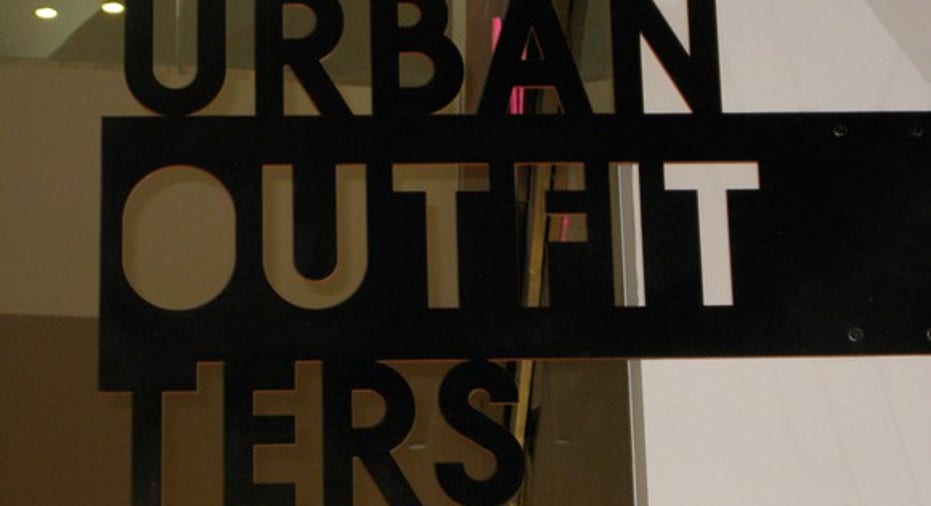 What happened
Shares ofUrban Outfitters, Inc.(NASDAQ: URBN)fell today after the apparel and lifestyle company disappointed investors with its fourth-quarter earnings report. As of 12:16 p.m. EST, the stock was down 5.5%.
So what
Urban Outfitters -- which owns Anthropologie, Free People, and some smaller brands -- said comparable sales were flat across the company, rising modestly at Urban and Free People, but falling by 2.9% at Anthropologie. Overall revenue increased 1.7% to $1.03 billion, which was slightly below estimates at $1.04 billion.
Image source: The Motley Fool.
On the bottom line, earnings per share slipped from $0.61 a year ago to $0.55, missing the consensus by $0.01. CEO Richard Hayne credited growth in the direct-to-consumer channel for driving fourth-quarter and annual sales to a new record.
Oddly, the company also blamed delivery expenses for weighing on gross margin, which compressed by 142 basis points, and also cited smaller merchandise margins at Anthropologie and Free People for the decline in profits.
Now what
Urban Outfitters has fared better than many of its apparel retail peers as its hipster appeal and flexibility with multiple concepts seem to offer a cushion against the rise of e-commerce and fast fashion. However, industry conditions remain difficult, and the increased expenses from its own e-commerce business show that won't drive profit growth alone.
For the current year, the company plans on an a net addition of 12 stores on a base of about 600 stores, down from a net addition of 22 in 2016. CFO Frank Conforti explained, "We believe North America is over-stored," adding that the company is at capacity for its Urban Outfitters and Anthropologie brands in its home market and near it with Free People. Instead, he said the company would look to international markets for expansion, starting with Europe.
Management did not offer specific guidance for the current quarter or year, but did say gross margin was likely to decline in the first quarter.
With the North American market saturated and e-commerce proving costly, 2017 is looking like an uphill battle for Urban Outfitters (much like it is for the rest of retail).
10 stocks we like better than Urban OutfittersWhen investing geniuses David and Tom Gardner have a stock tip, it can pay to listen. After all, the newsletter they have run for over a decade, Motley Fool Stock Advisor, has tripled the market.*
David and Tom just revealed what they believe are the 10 best stocks for investors to buy right now... and Urban Outfitters wasn't one of them! That's right -- they think these 10 stocks are even better buys.
Click here to learn about these picks!
*Stock Advisor returns as of February 6, 2017
Jeremy Bowman has no position in any stocks mentioned. The Motley Fool has no position in any of the stocks mentioned. The Motley Fool has a disclosure policy.