Why U.S. Steel, Sears Holdings, and Palo Alto Networks Slumped Today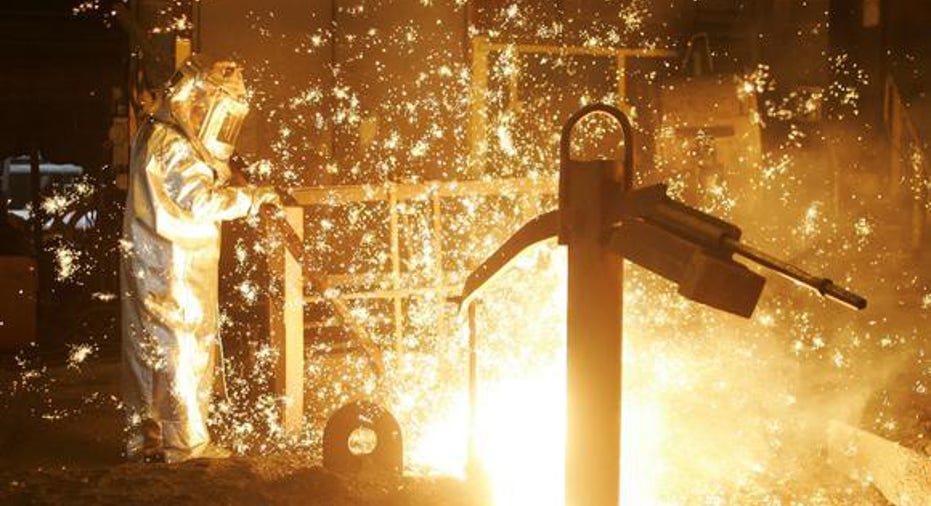 Image source: U.S. Steel.
Major stock market benchmarks finished almost unchanged on Thursday, with the Dow closing up 9 points and the S&P 500 losing just a third of a point. Modest gains in crude oil prices helped lift the energy sector to a limited extent, but technology and retail companies were under pressure from questionable growth projections and lackluster consumer activity. Although those forces largely balanced each other out, some stocks moved significantly lower. Among the worst performers today were U.S. Steel , Sears Holdings , and Palo Alto Networks .
U.S. Steel fell more than 10% in the wake of more negative reports about the state of the global steel market. China is a major producer of steel for its own domestic consumption as well as for export, and prices for Chinese steel have been on the decline recently. To the extent that low prices fail to lead steel producers in China to curtail their activity, the prospect of greater steel export volumes could create gluts in other areas of the world and depress U.S. Steel's hopes for growth. Given that the raw materials for steel production, including metallurgical coal and iron ore, have seen their prices remain under siege, U.S. Steel runs the risk of having those factors roll over into the steel market as well.
Sears Holdings dropped almost 11% after results from some of the retail stalwart's closest department-store competitors became available. Using the results that rivals Macy's and Kohl's posted, it's fair to conclude that consumer appetites for typical goods in brick-and-mortar stores appear to be waning in favor of available e-commerce alternatives. In addition, CEO Eddie Lampert had on Wednesday compared the turnaround effort to make Sears Holdings successful and profitable again to the U.S. attempts to close military detention camps in Guantanamo Bay. Despite promises to stop losing money, Sears Holdings will likely remain under pressure until it can prove it's on the way back.
Finally, Palo Alto Networks declined 7%. The company was one of several targets of analysts at Piper Jaffray, arguing that earnings results and future guidance from some of Palo Alto's competitors in the cybersecurity industry could be a precursor of poor performance from the cybersecurity specialist's quarterly results. Palo Alto won't release its own financial report until later in May, and some investors are still holding out hope that the security company could avoid the fate of its industry peers. Nevertheless, shareholders were ready to sell first and ask questions later, and the possibility that some of Palo Alto's expected significant contracts might not come in as quickly as initially expected could stop the tech company from achieving the strong sales-growth projections that investors have of Palo Alto.
The article Why U.S. Steel, Sears Holdings, and Palo Alto Networks Slumped Today originally appeared on Fool.com.
Dan Caplinger has no position in any stocks mentioned. The Motley Fool recommends Palo Alto Networks. Try any of our Foolish newsletter services free for 30 days. We Fools may not all hold the same opinions, but we all believe that considering a diverse range of insights makes us better investors. The Motley Fool has a disclosure policy.
Copyright 1995 - 2016 The Motley Fool, LLC. All rights reserved. The Motley Fool has a disclosure policy.