Why Twitter, Lending Tree, and TASER International Jumped Today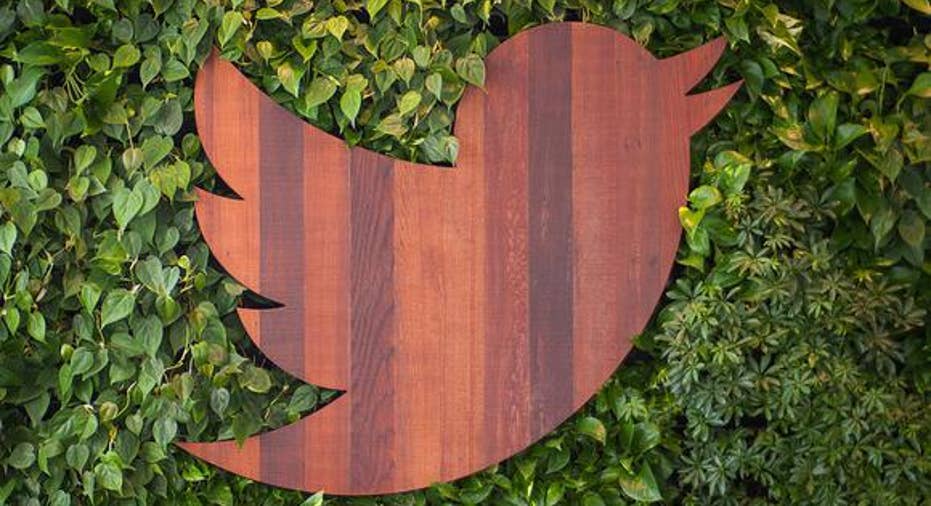 Image source: Twitter.
The stock market rebounded Thursday, recovering slightly after three straight days of declines to begin the week. Despite continuing weakness in the price of crude oil, the hard-hit energy sector managed to bounce back. Moreover, many stocks outside the energy arena posted solid advances, with Twitter , Lending Tree , and TASER International leading the way with extensive gains.
Twitter rose 7% as the social media company announced plans to deliver ads to people who look at its content without logging in or having an active account with the site. Even though it has about 320 million users who actively use the site on at least a monthly basis, Twitter has said that a much larger number, exceeding 500 million, visit the website every month without ever signing up for an account. Twitter will now show promoted tweets to its full audience, more than doubling its advertising audience and giving the company a chance to expand its advertising revenue dramatically. The company also believes that the number of people coming in from outside sources such as email links, embedded tweets in other content, or online search results will continue to rise. That could further expand the potential profit from advertising to these shadow Twitter users.
Lending Tree jumped more than 11% on two pieces of positive news. First, the company said that American Express would join its credit card marketplace, rounding out Lending Tree's offering to include all five major credit card companies. By offering cards to customers, Lending Tree has tried to extend its business beyond its core mortgage-loan arena to be a one-stop shop for borrowers of all kinds, and the company said it has already experienced substantial success from its credit card business. In addition, Lending Tree got a vote of confidence from a well-known investment analyst, with Bank of America saying that a price decline following a recent secondary offering should prove to be temporary and undervalues the multitrillion-dollar opportunity that the company has in facilitating more of the loan transactions occurring in the consumer lending market annually.
Finally, TASER climbed 7%. The maker of stun guns announced more large orders for its Axon video camera equipment and its Evidence.com back-end digital evidence management system. Three separate entities reported orders of 100 or more cameras, while more than a dozen additional institutions put in orders of at least 30 cameras. The orders show just how important video camera solutions have become in law enforcement, helping TASER diversify its exposure to law enforcement solutions well beyond its non-lethal weaponry to address a growing market. With more controversies arising on a regular basis about the actions that law enforcement officers take, on-body cameras and other equipment will become increasingly important to help everyone better understand exactly what happens in the course of apprehending accused criminals.
The article Why Twitter, Lending Tree, and TASER International Jumped Today originally appeared on Fool.com.
Dan Caplinger has no position in any stocks mentioned. The Motley Fool owns shares of and recommends Twitter. The Motley Fool recommends American Express, Bank of America, and Taser International. Try any of our Foolish newsletter services free for 30 days. We Fools may not all hold the same opinions, but we all believe that considering a diverse range of insights makes us better investors. The Motley Fool has a disclosure policy.
Copyright 1995 - 2015 The Motley Fool, LLC. All rights reserved. The Motley Fool has a disclosure policy.