Why Twilio Inc. Shareholders Have Something to Worry About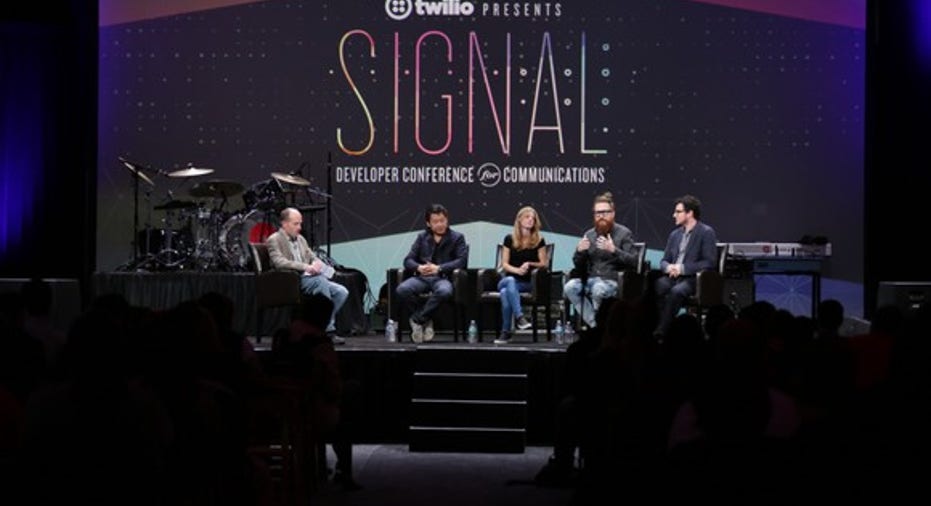 The biggest risk for any game-changing company is for the disruptor to be disrupted itself. Shares of Twilio (NYSE: TWLO)moved marginally lower on Friday, after an analyst reported of a rival nipping at its heels.
Twilio is a fast-growing provider of cloud-based communications solutions. It's never been the cheapest provider, but you don't win over Uber, Airbnb, WhatsApp, and other market darlings as customers if you're not earning the right to command a market premium for your real-time in-app communications features. However, on Friday, William Blair analyst Bahvan Suri confirmed with a software engineer at Lyft that the country's second largest ride-sharing service is adding Vonage's (NYSE: VG) Nexmo as a possible alternative to Twilio for its text messaging, voice, and phone number needs.
Lyft is a small player in Twilio's widening roster of names, but for a rival to get its foot in the door there is problematic. Suri argues that the willingness of Lyft to kick Vonage's tires shows that there's at least some customer sensitivity to pricing. A popular bullish argument for Twilio is that switching costs are high once you hop on to Twilio's market-leading platform. Why risk any miscues in the migration process when Twilio is proven and excels in its niche? However, with Vonage's bid reportedly coming in significantly less than Twilio's current pricing, the risk of fumbling the handoff seems to be offset by the lower usage costs.
Image source: Twilio.
Disruptive news
Twilio is rolling. It closed out 2016 with 36,606 active customers, a healthy spike from the 25,347 accounts it was servicing when the year began. Twilio broke even on an adjusted basis for the fourth quarter, but that was better than the $0.05-per-share loss analysts were expecting. The $82 million it scored in revenue -- 60% growth -- was ahead of both the 41% to 45% top-line gain it was originally forecasting, as well as the $75.2 million Wall Street pros were targeting.
Twilio's revenue guidance for the first quarter and all of 2017 was better than what analysts were modeling, but its outlook also calls for a larger deficit for both periods. This is a fair trade, in theory. Investors are buying into Twilio for its revenue growth these days. The other end of the income statement is a distant focus point. However, the emphasis on Twilio's revenue growth also makes it susceptible to a sell-off if it starts losing big accounts.
This has been a volatile investment. Twilio stock has more than doubled since going public at $15 last summer, but it has also shed more than half of its value since peaking in late September.
Last month's mixed quarterly results didn't help Twilio, but analysts were generally upbeat at the time.Twilio remains the favorite mid-cap growth pick at Canaccord, with analyst Richard Davis boosting his price target from $35 to $40. Brian White atDrexel Hamilton raised his price goal from $45 to $50.
Optimism will of course reverse if Twilio begins losing customers. Investors will want to keep an eye on account growth at Twilio to make sure the situation at Lyft with Vonage is just a one-time flirtation. It's never pretty when the dominoes start to fall.
10 stocks we like better than TwilioWhen investing geniuses David and Tom Gardner have a stock tip, it can pay to listen. After all, the newsletter they have run for over a decade, Motley Fool Stock Advisor, has tripled the market.*
David and Tom just revealed what they believe are the 10 best stocks for investors to buy right now... and Twilio wasn't one of them! That's right -- they think these 10 stocks are even better buys.
Click here to learn about these picks!
*Stock Advisor returns as of February 6, 2017
Rick Munarriz has no position in any stocks mentioned. The Motley Fool recommends Twilio. The Motley Fool has a disclosure policy.