Why Triumph Group Stock Soared 14% Today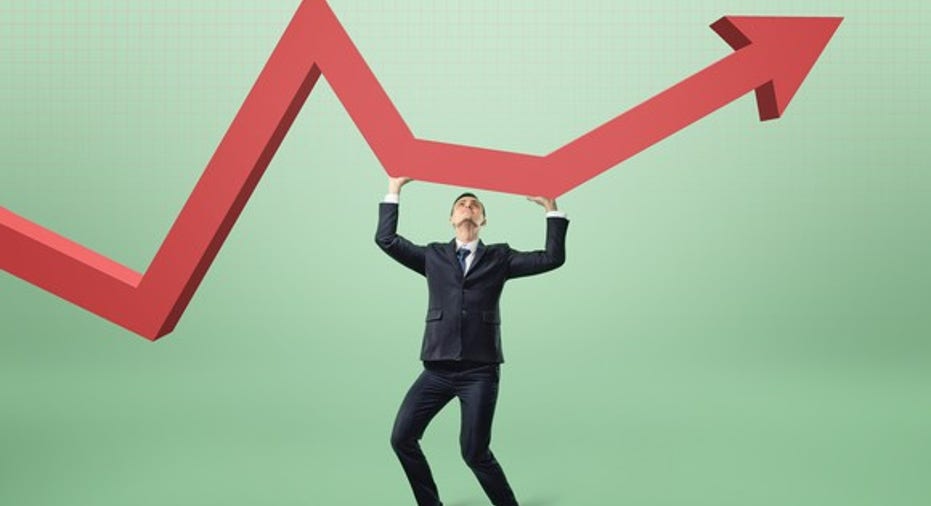 What happened
Shares of airplane parts-maker Triumph Group (NYSE: TGI) stock are up 14.5% as of noon EDT.
So what
Earlier this morning, investment banker R.W. Bairdupgraded Triumph Group stock to "outperform," assigning the shares a price target of $30. With Triumph stock selling for only $20.45 prior to the upgrade being announced, you can see why this news might get investors a bit excited -- Baird is calling for a price increase of as much as 47%!
And yet, this is kind of a surprising call Baird is making. Just last week, The Wall Street Journal reportedthat Triumph's flagship Aerostructures division, which accounts for 62% of the company's total revenues (and according to S&P Global Market Intelligence, all of the company's operating losses), is about to file for bankruptcy.
However, Baird believes this doomsday scenario is already fully priced into the shares, and that once the bankruptcy situation resolves itself, pressure will let up on the shares and Triumph Group stock will be able to take wing.
An analyst report is helping to boost Triumph Group's stock price this morning. Image source: Getty Images.
Now what
That's not an argument without merit. While Aerostructures is in trouble, no doubt, Triumph Group's second largest division, Aerospace Systems, is actually looking pretty healthy today. One-third Aerostructures' size, Aerospace Systems boasts annual revenues of $1.2 billion and more than $216 million in operating profit -- an operating profit margin of 18.5%. By simply getting rid of the deadweight that is Aerostructures, Triumph Group would actually be a pretty remarkably profitable business.
Even better, if bankruptcy turns out to be the key to turning Aerostructures around, so that it can add profit to Triumph Group, rather than subtracting it, the company could be even more profitable. I'd say that, while today's big jump is stock price is surprising, it's not without basis.
10 stocks we like better than Triumph GroupWhen investing geniuses David and Tom Gardner have a stock tip, it can pay to listen. After all, the newsletter they have run for over a decade, Motley Fool Stock Advisor, has tripled the market.*
David and Tom just revealed what they believe are the 10 best stocks for investors to buy right now...and Triumph Group wasn't one of them! That's right -- they think these 10 stocks are even better buys.
Click here to learn about these picks!
*Stock Advisor returns as of May 1, 2017.
Rich Smith has no position in any stocks mentioned. The Motley Fool has no position in any of the stocks mentioned. The Motley Fool has a disclosure policy.