Why TripAdvisor, Inc. Stock fell 21.6% in February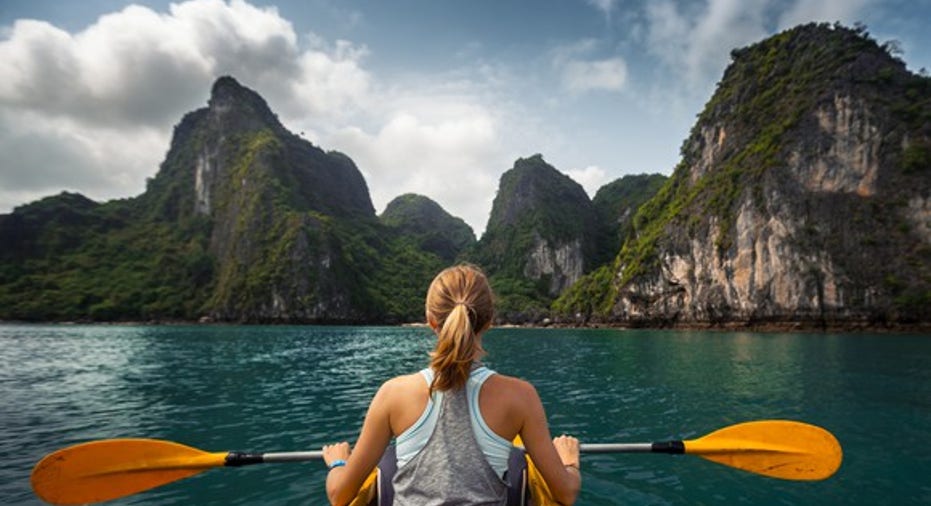 What happened
Shares of TripAdvisor Inc. (NASDAQ: TRIP)fell 21.6% in the month of February,according to data provided byS&P Global Market Intelligence, after the online travel specialist released disappointing fourth-quarter 2016 results.
So what
More specifically, shares of TripAdvisor dropped 11% on February 16, 2017 as the company revealed that quarterly revenue climbed just 2.3% year over year, to $316 million. On the bottom line, that translated to a 65% decline in adjusted net income, to $23 million, or $0.16 per share. Analysts, on average, were modeling higher 6% revenue growth and adjusted earnings of $0.31 per share.
IMAGE SOURCE: GETTY IMAGES.
TripAdvisor CFO Ernst Teunissen explained that the bottom-line declines were largely driven by significant investments in the company's growth initiatives.TripAdvisor CEO Steve Kaufer elaborated:
Now what
At the same time, management admitted in the company's prepared remarks that the rollout of instant booking significantly muted revenue growth and profitability last year, which meant losing valuable resources that competitors were spending on marketing.However, TripAdvisor also saw improvements in click-based and transaction revenue growth last quarter, and those trends have proved sustainable through the first half of the current quarter.What's more, recent comments from TripAdvisor chairman Greg Maffei have led to speculation that itmay be an acquisition or merger target, as he noted potential buyers like Facebook, Amazon, andAlibabaare providing a floor for the stock.
That might well be true with shares still down 33% over the past year, especially if TripAdvisor's strategic investments have indeed helped the company turn the corner toward accelerated growth. So while I'm personally content watching TripAdvisor's progress from the sidelines, now could be a great time for long-term investors to open or add to their positions.
10 stocks we like better than TripAdvisorWhen investing geniuses David and Tom Gardner have a stock tip, it can pay to listen. After all, the newsletter they have run for over a decade, Motley Fool Stock Advisor, has tripled the market.*
David and Tom just revealed what they believe are the 10 best stocks for investors to buy right now... and TripAdvisor wasn't one of them! That's right -- they think these 10 stocks are even better buys.
Click here to learn about these picks!
*Stock Advisor returns as of February 6, 2017
Steve Symington has no position in any stocks mentioned. The Motley Fool owns shares of and recommends Amazon, Facebook, and TripAdvisor. The Motley Fool has a disclosure policy.