Why Trina Solar, Nordic American Tankers, and Crestwood Equity Partners Jumped Today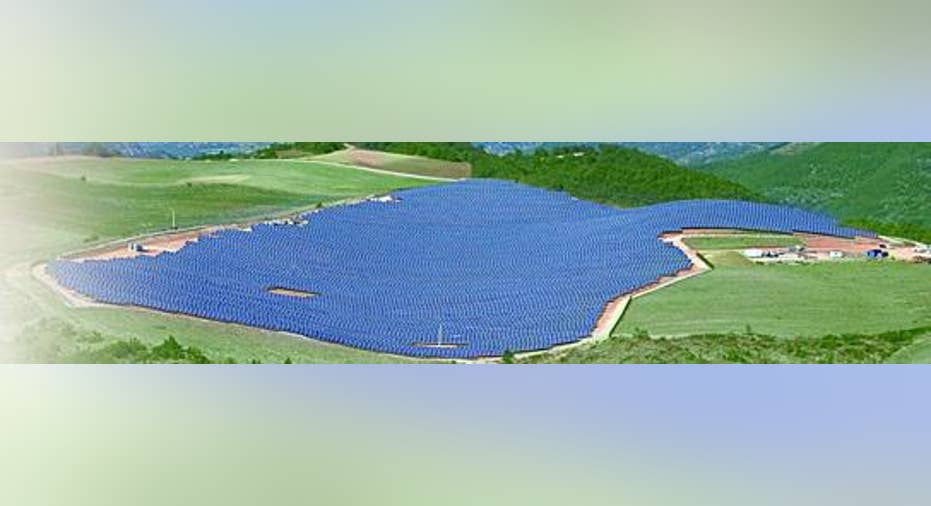 Image: Trina Solar.
After a losing week, the stock market rebounded on Monday, with the Dow climbing more than 100 points. Investors looked forward to the meeting of the Federal Open Market Committee later this week, at which many expect the central bank to begin the extended process of returning interest rates to more normal levels. Concerns about the energy market's access to capital caused pockets of volatility in the market, but Trina Solar , Nordic American Tankers , and Crestwood Equity Partners helped lead the gainers in Monday's market session.
Trina Solar jumped 12% after the Chinese solar company became the subject of a potential leveraged buyout offer. Trina said in a press release this morning that CEO Jifan Gao and a financial institution had informed the company on Saturday that they would propose paying $11.60 per American depositary share to buy the solar company. Trina has formed a special committee with two independent directors to evaluate the proposal, but as Motley Fool solar industry specialist Travis Hoium warned earlier today, a similar move from one of Trina's peers in the Chinese solar industry led to a short-term share-price pop but quickly fizzled when it became clear that the buyers weren't going to follow through on their stated intentions. With Gao's offer being a "preliminary non-binding proposal," Trina shareholders should remain cautious until the buying entities can line up a more definitive offer.
Nordic American Tankers rose 5%. The shipping company released a letter from Chairman Herbjorn Hansson detail improving conditions in the short-term spot market for platform supply vessels held by related entity Nordic American Offshore, in which Nordic American Tankers holds about a 26% stake. Hansson said that he has personally spent about $500,000 of Nordic American Offshore stock based on improving conditions in the industry, and the statement suggests that he would like to give the hard-hit stock some relief. Interestingly, Nordic American Tankers has held up a lot better than its offshore-focused peer, and its dividend has risen dramatically in recent quarters.
Finally, Crestwood Equity Partners soared 13% after activist investing firm Raging Capital Management sent a letter to the master limited partnership's board detailing its reasoning for why Crestwood's units are still undervalued and proposing a comeback strategy. In particular, Raging Capital believes that reducing distributions and using freed-up capital to buy back units directly could help unlock some of the value in Crestwood's units, and it also recommends repurchasing debt where appropriate and looking at other initiatives to bolster internal growth and buy promising assets on the open market. Crestwood is far from the only MLP that has faced the issue of whether to cut payouts to shareholders in order to use capital for other purposes, but the proactive attitude that Raging Capital brings to the table appeared to excite unitholders in a way that prompted today's big move higher for the unit price.
The article Why Trina Solar, Nordic American Tankers, and Crestwood Equity Partners Jumped Today originally appeared on Fool.com.
Dan Caplinger has no position in any stocks mentioned. The Motley Fool has no position in any of the stocks mentioned. Try any of our Foolish newsletter services free for 30 days. We Fools may not all hold the same opinions, but we all believe that considering a diverse range of insights makes us better investors. The Motley Fool has a disclosure policy.
Copyright 1995 - 2015 The Motley Fool, LLC. All rights reserved. The Motley Fool has a disclosure policy.