Why This Intel Corp. Fear Is Overblown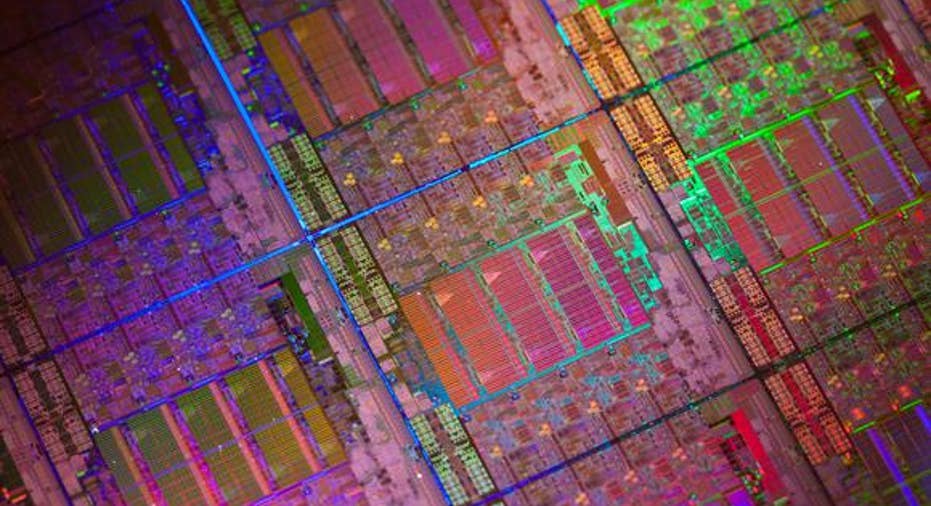 Intel server chips. Image credit: Intel.
Analysts with Nomura (via Investor's Business Daily) apparently took down their estimates of Intel's first quarter revenue performance by $500 million. The analysts now believe that the chip giant is on track to record just $13.6 billion in revenue, mainly as a result of weaker-than-expected PC sales.
Indeed, there have been a number of notes suggesting that PC sales are proving to be weaker than expected, even after the company guided to worse-than-seasonal results as a result of macroeconomic weakness, most notably in China.
Although $400 million of that $500 million revenue estimate cut came from tempering expectations around PC chip sales, the analysts call for a $100 million revenue miss/push-out as a result of the timing of the launch of the company's next generation server chips.
In particular, the analysts apparently noted (and I'm quoting a paraphrasing from Investor's Business Daily here) that a "potential pause in enterprise data center shopping" in anticipation of the company's upcoming Broadwell-EP server chips could negatively impact sales in the quarter.
Here's why I don't really buy that analysis.
There's launch and then there's launch It looks like Intel will formally unveil Broadwell-EP later this month. The chips should be socket-compatible with current generation Haswell-EP processors, with the main enhancements coming from a transition to a more efficient 14-nanometer manufacturing process, slightly enhanced CPU cores, and more of those cores.
The chips should offer a really nice performance and performance per watt boost for data center customers and are likely to do well in the marketplace.
Of course, it's easy to think that customers -- all of whom know that Intel will be launching these Broadwell-EP chips soon -- will suddenly stop buying servers until the new chips are out. This appears to be the heart of the analyst's argument.
Though plausible, I don't think that many of Intel's customers -- either server vendors that buy chips from Intel or major hyper-scale customers that "roll their own" data centers -- are actually waiting for the press and investor-targeted song-and-dance before they can get their hands on the chips.
Indeed, in a very good piece published in Fortune, it is revealed that Intel has an "Early Ship" program in which major data center customers "get access to chips that Intel designs about six months before Intel releases them to any other customers."
What this would strongly suggest to me is that the really big, move-the-needle type customers have already been getting their hands on Broadwell-EP server chips for quite some time. The smaller customers may have to wait longer, but I doubt that even they have to wait until later this month before they can start buying said chips.
In fact, one sharp AnandTech forum user noted that computer hardware reseller, ShopBLT.com, actually has several Broadwell-EP chips in stock and available for purchase today. If this online shop has these chips, then it stands to reason that even "non-Early Ship" customers have been able to get their hands on the chips for quite some time. In my mind, investors should have little to fear around the timing of the Broadwell-EP launch causing an unexpected "slowdown" during the first quarter of the year.
The article Why This Intel Corp. Fear Is Overblown originally appeared on Fool.com.
Ashraf Eassa owns shares of Intel. The Motley Fool recommends Intel. Try any of our Foolish newsletter services free for 30 days. We Fools may not all hold the same opinions, but we all believe that considering a diverse range of insights makes us better investors. The Motley Fool has a disclosure policy.
Copyright 1995 - 2016 The Motley Fool, LLC. All rights reserved. The Motley Fool has a disclosure policy.