Why This Apple Inc. Supplier Conspiracy Theory Makes No Sense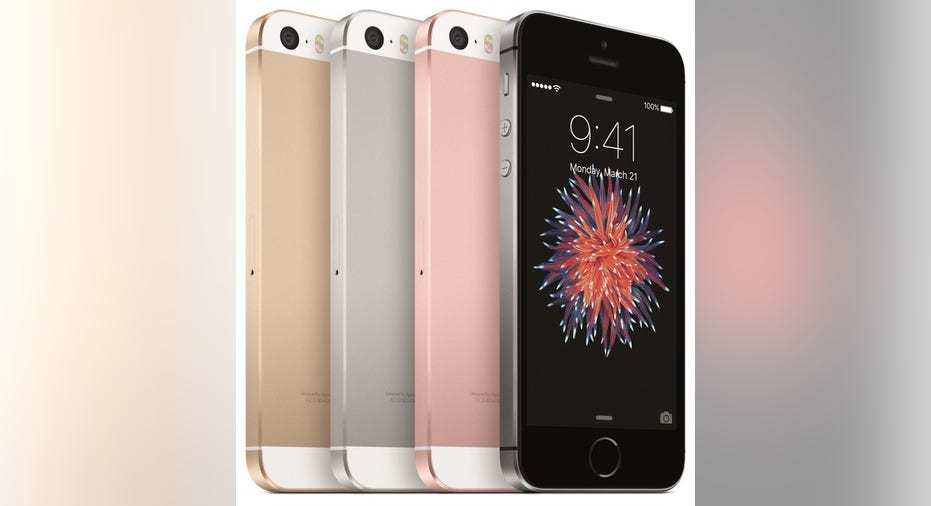 Last month, longtime Apple (NASDAQ: AAPL) supplierImagination Technologies (NASDAQOTH: IGNMF)disclosed that Apple no longer planned to use its graphics technology in future A-series applications processors, putting more than half of Imagination's revenue base at risk.
In place of Imagination Technologies' intellectual property, Apple apparently indicated to Imagination that it would be using its own homegrown graphics technology.
Image source: Apple.
Given Imagination's high dependence on Apple, this news quite understandably sent Imagination's stock price plunging, losing more than half of its value on the day of the announcement.
This development has also led to some speculation that Apple's disclosures to Imagination, which led to Imagination's public investor disclosures, were simply a way for Apple to knock down Imagination's stock price and then scoop the company up on the cheap.
Here's why I don't buy that explanation.
Buying Imagination would be financially trivial for Apple
As of this writing, Imagination Technologies' market capitalization sits at approximately $370 million. Before the Apple-related disclosure, its market capitalization hovered around the $1 billion mark.
Sure, if Apple wanted to make an offer for Imagination Technologies today, it'd probably be able to scoop it up for a much lower price than it would have had to cough up if it had made an offer before Apple's disclosure, but the difference just wouldn't be significant to Apple.
Apple's net cash position is usually in the vicinity of $150 billion, and the company generated more than $45 billion in net income last year. If Apple really wanted to buy Imagination Technologies, then whether it paid $500 million or $1.5 billion wouldn't matter much, especially if Apple expected to see a substantial long-term return from having the company in-house.
No, I don't think Apple made the decision to invest substantially in staffing up multiple graphics processor teams and having those teams produce graphics processors for future iPhones because the company wanted a relatively insignificant discount on a longtime supplier.
This explanation makes more sense
I think it's far more likely that Apple simply believes it can build better faster, more power-efficient, and/or more compact graphics technologies than it thinks it will be able to source from Imagination in the years ahead.Furthermore, Apple can probably realize benefits from its tight hardware and software integration if it builds its own graphics processors.
For example, with control of iOS, the Metal API -- the way programmers can program the graphics processor in iOS -- and the underlying GPU architecture itself, Apple could conceivably add special hardware features to its custom graphics processors and expose those features to programmers through Metal well before the competition can ever hope to.
The loss of Apple as an Imagination Technologies customer is certainly a bummer for the latter, and while Apple is known for its aggressive supply-chain negotiation tactics, I don't think Apple shocked both Imagination and its stockholders in this manner simply to be able to buy Imagination on the cheap.
10 stocks we like better than AppleWhen investing geniuses David and Tom Gardner have a stock tip, it can pay to listen. After all, the newsletter they have run for over a decade, Motley Fool Stock Advisor, has tripled the market.*
David and Tom just revealed what they believe are the 10 best stocks for investors to buy right now... and Apple wasn't one of them! That's right -- they think these 10 stocks are even better buys.
Click here to learn about these picks!
*Stock Advisor returns as of May 1, 2017
Ashraf Eassa has no position in any stocks mentioned. The Motley Fool owns shares of and recommends Apple. The Motley Fool has a disclosure policy.