Why These Biotechs Saw Double-Digit Gains Today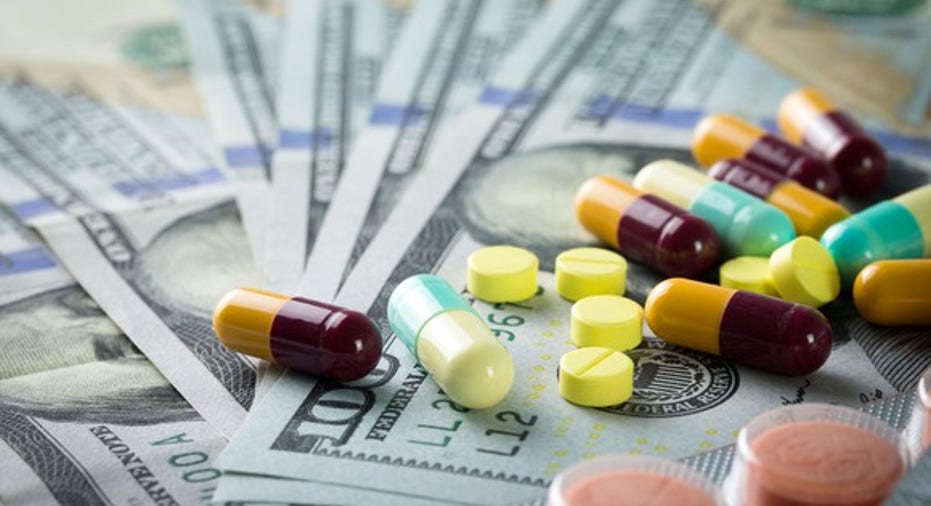 Image source: Getty Images.
What happened
ImmunoGen (NASDAQ: IMGN), Seattle Genetics (NASDAQ: SGEN), Exelixis (NASDAQ: EXEL), Alnylam Pharmaceuticals (NASDAQ: ALNY), Momenta Pharmaceuticals (NASDAQ: MNTA), and bluebird bio (NASDAQ: BLUE) are all up at least 10% as of 1:32 p.m. EST following Donald Trump's presidential election win.
So what
Hillary Clinton had taken a tough stance against drug prices, and as it looked more likely that she was going to win, investors factored the potential for new laws that might limit drug pricing and increase competition into their valuations. Now that's she's lost, it's only natural that investors would re-evaluate drugmakers' valuations.
What's interesting is that a few of these companies -- ImmunoGen, Alnylam, and Bluebird -- aren't generating any revenue from drugs on the market, so it'll be awhile before any new laws would affect them. And Momenta makes generic drugs, which you'd think would benefit from hypothetical new laws designed to spur competition. Exelixis and Seattle Genetics have drugs on the market, so the move higher makes a little more sense.
Now what
While biotech investors can revel in the moves today -- and if they're lucky, the party will continue for a little while longer -- eventually further gains will be determined by how productive the biotechs are in selling their current drugs and developing new ones.
10 stocks we like better than Exelixis When investing geniuses David and Tom Gardner have a stock tip, it can pay to listen. After all, the newsletter they have run for over a decade, Motley Fool Stock Advisor, has tripled the market.*
David and Tom just revealed what they believe are the ten best stocks for investors to buy right now... and Exelixis wasn't one of them! That's right -- they think these 10 stocks are even better buys.
Click here to learn about these picks!
*Stock Advisor returns as of November 7, 2016
Brian Orelli has no position in any stocks mentioned. The Motley Fool owns shares of and recommends Alnylam Pharmaceuticals and Exelixis. The Motley Fool recommends Bluebird Bio, ImmunoGen, Momenta Pharmaceuticals, and Seattle Genetics. Try any of our Foolish newsletter services free for 30 days. We Fools may not all hold the same opinions, but we all believe that considering a diverse range of insights makes us better investors. The Motley Fool has a disclosure policy.