Why the Irish border is a bugbear in Brexit negotiations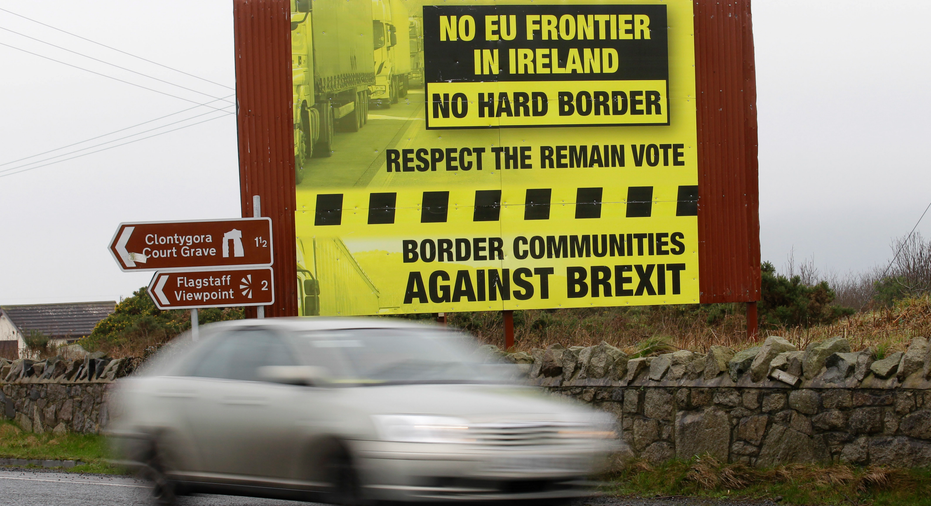 After Britain leaves the European Union in 2019, the 310-mile (500-kilometer) border between Northern Ireland and Ireland will be the U.K.'s only land frontier with a member of the bloc.
That makes it one of the trickiest issues in the divorce negotiations — and the most sensitive, given Northern Ireland's history of violence and conflicting identities in a region where some consider themselves British and others Irish. The fact that goods and people flow freely across the border has greatly helped reduce tensions since Northern Ireland's 1998 Good Friday peace accord.
Britain and the EU agreed in December that the all-but-invisible border would remain open once Britain leaves the bloc, although they left it unclear how that would happen in practice.
Publishing the EU's draft withdrawal agreement on Wednesday, chief negotiator Michel Barnier said there were three ways it could happen:
— A future free-trade agreement between Britain and the EU.
— "Specific solutions," such as technological alternatives to a hard border, which the EU says it is still waiting for Britain to propose.
— A "backstop solution" of effectively keeping Northern Ireland inside the EU's single market and customs union. The EU document proposes a "common regulatory area comprising the Union and the United Kingdom in respect of Northern Ireland." It says that area would have no internal borders, and no customs duties or restrictions on imports and exports.
It's this last option that has inflamed the debate in Britain, with pro-Brexit politicians saying it would effectively impose a border between Northern Ireland and the rest of the U.K., and prevent the U.K. from fully leaving the EU.
Prime Minister Theresa May said the proposal would "undermine the constitutional integrity of the U.K." and "no U.K. prime minister could ever agree to it."