Why the Internet of Things Might Not Be the Next Big Thing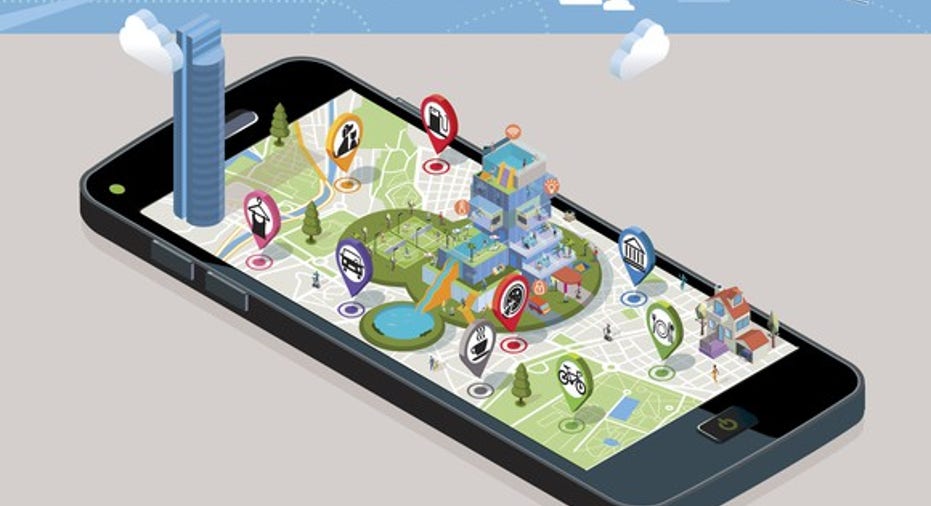 Image source: Getty Images.
The Internet of Things (IoT) is being heralded as the next big technological revolution, and -- if everything goes according to plan -- it's not hard to see why. Connecting the world's devices and analyzing the resultant data has the potential to unlock major improvements across industries and pave the way for greater efficiency in both the public and private sectors.
Wearable technologies could communicate with the wearer's healthcare providers and notify them in the event of an emergency or, even better, provide data that helps to prevent an emergency situation from occurring. Smart cars could communicate with traffic systems to improve city functions. Cisco Systemshas estimated that IoT connectivity could pave the way for $19 trillion in public and private value through 2024.
That all sounds pretty good, but proponents of the technology, including Cisco, Alphabet , and Amazon.com,will need to overcome big challenges in security and connectivity in order to realize the potential of widespreaddistributed device networking. Without serious progress in these areas and a greater degree of cooperation between competitors, the IoT dream might not become a reality.
The dangers of sharing
In order to get IoT working to its potential, companies and governments involved in the technology might need to establish some communication standards. That's a tricky proposition. Participants need to make sure that information can be exchanged, but also ensure that a huge increase in connectivity does not expose vulnerabilities in devices and networks. Research firm Gartner estimates that 25% of IT security threats will come from Internet of Things connections by 2020, yet just 10% of security spending in this area will be devoted to IoT.
The IoT security threat is large and potentially grave. High-risk targets such as self-driving cars present possible life-or-death scenarios if breached and manipulated for nefarious purposes, and personal health information shared through the Internet of Things has already been identified as a preferred target of hackers.
For many manufacturers and service providers, incentives to connect devices will be greatly diminished if doing so presents a significant security risk. The apparent likelihood of such threats points to a scenario in which the Internet of Things fractures intodisconnected subnetworks,limiting the potential usefulness of the technology.
What does it mean to be "connected"?
Juniper Research estimates that the number of connected devices will increase from 13.8 billion in 2015 to 38.5 billion in 2020, while Cisco estimates there will be as many as 50 billion, but questions remain as to what these devices will be connected to, and what divisions will exist as inter-device communication proliferates. With a range of companies angling for leadership in connected devices and services, interoperability begins to look increasingly challenging at a large scale.
There's also a big interface problem to address on the consumer side: How will users manage and interact with their connected devices?
The mobile device represents one likely portal, but, again, the realities of competition make standardization and compatibility a challenge. As just one example, Amazon would likely prefer not to interface with iOS or Android, because doing so means ceding some control at the operating-system level, and sharing valuable data with its competitors.
Goingthe voice-operated route with its Echo smart speaker system has allowed it to leapfrog some of those issues, and could be a way for other smart-home and smart-car players to circumvent mobile as the IoT interface command center. But the desire for ecosystem leadership is creating fault lines that make building the broad connectivity that is sometimes implied with the term "the Internet of Things" very unlikely in the short- to medium term.
Early IoT experiences could be uneven for consumers
The promise of greater convenience is a major part of the consumer IoT pitch, but that proposition is weakened if users are forced to navigate a range of compatibility issues, or are faced with the possibility that their connectable devices will quickly become obsolete and unusable amid shifting ecosystems. For an example, look at the Revolv hardware and software that was integrated into Alphabet's Nest platform. The Revolv smart-home hub retailed at $300, but the company shuttered support for the device on May 15 of this year, and neither the hardware nor its support app were usable past that date. This meant that connected-home functions tied to the device, including security functions, no longer worked.
While Alphabet and Nest offered refunds to users who sought them, the fate of Revolv hints that early adopters for IoT will have to endure technological growing pains. If the early consumer experience is not sufficiently compelling, that will weaken the appeal of the Internet of Things for enterprise, which in turn will limit opportunities for IoT platform holders.
Could IoT be a flop?
The big players in IoT are engaged in a technology arms race, devoting substantial resources to development and acquisitions in an attempt to secure a segment of what could be a very lucrative market.
That devices will increasingly trend toward internet connectivity in the future, and that valuable analytics opportunities will arise from this, are virtual certainties. How fast this transition occurs and just how much value will be created, however, remain very hard to predict. The Internet of Things does seem poised to take off over the next decade, but the progression could travel a bumpy road, and, for better or worse, IoT could wind up a lot different than it's currently conceived.
The article Why the Internet of Things Might Not Be the Next Big Thing originally appeared on Fool.com.
Suzanne Frey, an executive at Alphabet, is a member of The Motley Fools board of directors. Keith Noonan has no position in any stocks mentioned. The Motley Fool owns shares of and recommends Alphabet (A shares), Alphabet (C shares), Amazon.com, and Gartner. The Motley Fool recommends Cisco Systems. Try any of our Foolish newsletter services free for 30 days. We Fools may not all hold the same opinions, but we all believe that considering a diverse range of insights makes us better investors. The Motley Fool has a disclosure policy.
Copyright 1995 - 2016 The Motley Fool, LLC. All rights reserved. The Motley Fool has a disclosure policy.