Why the F-Series' 40-Year Dominance Isn't as Strong as You Might Think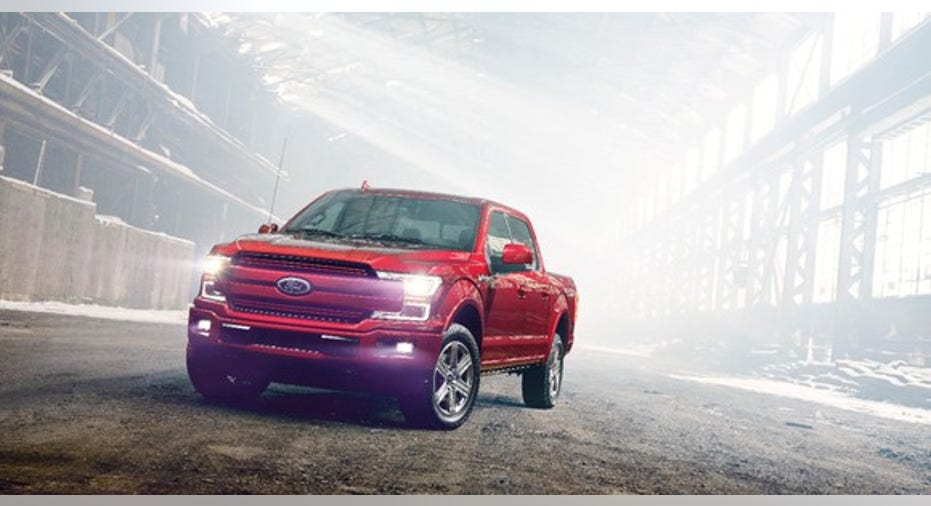 Don't recognize that grille? You will soon. Image source: Ford Motor Company.
You might have heard Ford Motor Company (NYSE: F) touting that its F-Series is again America's best-selling truck. It sits atop the chart as America's best-selling truck for the 40th consecutive year, and has been the best-selling overall vehicle for 35 straight years. But here are two things you might not realize: It's not as dominant as you might think -- and reigning supreme for 40 straight years might not even be its biggest bragging right from 2016.
Hear me out, Ford fanatics
The automotive industry can get pretty confusing if you don't deal with it every day. In fact, it wouldn't surprise me if much of the population couldn't name each of General Motors' (NYSE: GM) brands: Chevrolet, Buick, GMC, and Cadillac. Those names are why Ford actually has the best-selling brand -- its namesake Ford brand -- but is the second-largest Detroit automaker, behind GM and its four combined brands.
That matters to investors. While Ford's F-Series has dominated sales, when you combine GM's Chevrolet Silverado and GMC Sierra, the race looks far closer -- so close it's actually worthy of the historic rivalry between the companies:
Data sources: GoodCarBadCar.net and company sales releases. Chart by author.
The narrowest of races
The chart shows just how close the sales race has been between the Detroit trucks, but if you need more proof, here are some incredible figures. Over the same time frame covered in the graphic above, the F-Series notched a sales total of 14,286,958 units; GM's sister trucks combined for 14,269,227 units (10,681,385 Silverado and 3,587,842 Sierra). From 1998 through 2016, Ford's F-Series sold roughly 17,000 more full-size trucks in the U.S. than General Motors did -- a figure which is not even a quarter of what the F-Series sold in December alone.
In the grand scheme of things, that's an incredibly paper-thin margin; you couldn't make it more of a photo finish. And while many observers focus on the F-Series 40-year win streak, that's arguably not even the victory to be touted.
Consider that GM's sister trucks were refreshed more recently than the F-Series, and that fresh products historically sell much better. For that reason, the fact that the F-Series outsold the combined GM sister trucks in 2016 -- with the F-Series posting a 5.2% sales gain, compared to the Silverado and Sierra's respective 4.3% and 1.1% declines -- is even more impressive.
Why the F-Series' dominance could continue
Here's the kicker: The F-Series could very well widen that gap going forward, thanks to a rather significant F-150 refresh. While it's fairly uncommon to see a major update only three years after launching an all-new model, as Ford did, the automaker clearly doesn't want to let its foot off the gas. And why not, since the F-Series is its best-selling and most profitable product?
The 2018 model F-150 goes into production this fall with a handful of changes. One of the biggest moves will be the introduction of the 3.0-liter "Power Stroke" V6 turbo-diesel. Ironically, it will be powered by a 10-speed automatic transmission developed jointly by Ford and General Motors. The F-150 diesel option will compete with Ram Truck for the most fuel-efficient full-size truck, a big bragging right.
Also in store for the 2018 F-150 are seven new front-end designs, one for each of the F-150's seven trim levels. If that ultimately encourages consumers to step up a trim level -- you know, to keep up with the Joneses, as the front end will basically show how expensive your truck was -- it could help boost margins. And remember, because this isn't an all-new model that requires major factory changes, this won't be an expensive update. As the F-Series remains Ford's most profitable and best-selling product, with the F-150 representing a majority of those sales, this could be a big win for investors.
Ultimately, while Ford's F-Series sales dominance over the past 40 years has been nothing short of impressive, the race is likely much closer than you think. 2016 proved that the F-Series again has an edge with consumers, and that might even widen in the near term.
10 stocks we like better than Ford When investing geniuses David and Tom Gardner have a stock tip, it can pay to listen. After all, the newsletter they have run for over a decade, Motley Fool Stock Advisor, has tripled the market.*
David and Tom just revealed what they believe are the 10 best stocks for investors to buy right now... and Ford wasn't one of them! That's right -- they think these 10 stocks are even better buys.
Click here to learn about these picks!
*Stock Advisor returns as of January 4, 2017
Daniel Miller owns shares of Ford and General Motors, but not a full-size truck -- judging by the figures in the article, he must be the only truck-less American. The Motley Fool owns shares of and recommends Ford. The Motley Fool recommends General Motors. The Motley Fool has a disclosure policy.