Why The Container Store Stock Jumped Today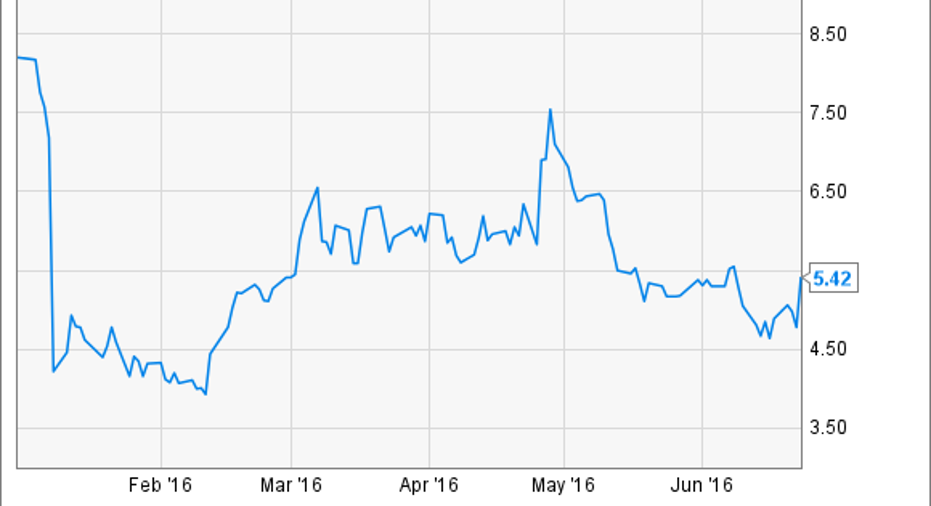 Image source: The Container Store.
What: Shares of specialty retailer The Container Store Group surged on Thursday despite no apparent news. At 11:15 a.m. EDT, the stock was up about 13%.
So what: The Container Store stock has been volatile in recent months, with two quarterly reports so far this year each moving the stock in different directions. The company's fiscal third-quarter report in January was a disaster, with analyst estimates missed on all fronts. This led to a steep decline in the stock price, creating a new all-time low in the process.
Results for the fourth quarter were mixed, but a slight rise in comparable-store sales was enough for investors to send the stock soaring. Those gains haven't stuck, though, with the stock near its lowest point since February prior to today's jump.
Now what: The Container Store has lost 85% of its value since the company went public in late 2013, and at this point it trades for around one-third of sales. This creates a lot of potential if the company can improve profitability, but its record in that area doesn't inspire much confidence. Sometimes heavily beaten-down stocks rally for no apparent reason, and that seems to be what's happening with The Container Store today.
The article Why The Container Store Stock Jumped Today originally appeared on Fool.com.
Timothy Green has no position in any stocks mentioned. The Motley Fool owns shares of and recommends The Container Store Group. Try any of our Foolish newsletter services free for 30 days. We Fools may not all hold the same opinions, but we all believe that considering a diverse range of insights makes us better investors. The Motley Fool has a disclosure policy.
Copyright 1995 - 2016 The Motley Fool, LLC. All rights reserved. The Motley Fool has a disclosure policy.