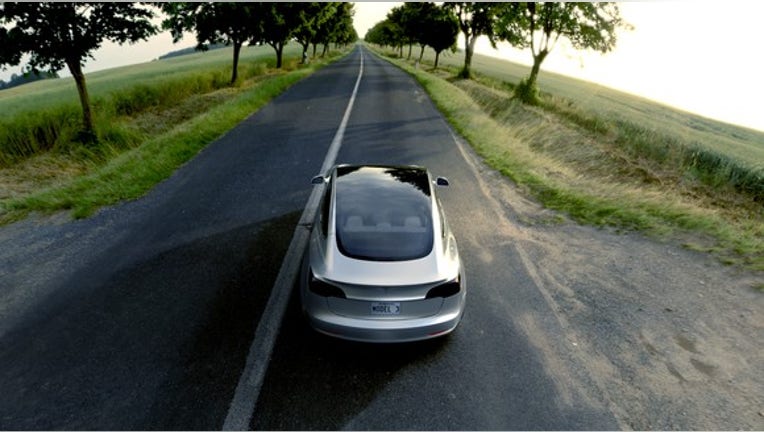 What happened
In March, shares of electric-car maker Tesla (NASDAQ: TSLA) continued their recent upward momentum. The stock gained 11.3% during the month, according to data provided by S&P Global Market Intelligence.
So what
While there are likely a number of reasons for Tesla stock's rise in March, several events during the month stand out.
On March 15, Tesla announced that it would raise over a billion dollars of capital through concurrent stock and convertible note offerings. With the capital raise structured to raise about $250 million in common stock and $750 million in convertible notes, the company's decision to keep equity dilution minimal reflected management's confidence in the company's ability to grow.
The capital raise came ahead of Tesla's plan to bring its higher-volume, lower-cost Model 3 to market during the second half of the year. Tesla explained the capital raise in a filing with the SEC:"Tesla intends to use the net proceeds from the offerings to strengthen its balance sheet and further reduce any risks associated with the rapid scaling of its business due to the launch of Model 3, as well as for general corporate purposes."
Model 3. Image source: Tesla.
Another key event during the month was Chinese internet company Tencent Holdings' strategic investment in Tesla. In a March 24 13G SEC filing, it was revealed that Tencent had built up a 5% stake in the company. Shortly after the position was revealed, Tesla CEO Elon Musk said on Twitter that he was "glad" to have Tencent both "as an investor and advisor to Tesla."
Now what
Tesla stock has continued to rise since March, with shares hitting new a new all-time high and rising above $300. Given the significant growth priced into Tesla stock, investors should look for the electric-car company to launch its highly anticipated Model 3 on schedule and deliver strong growth across its business.
10 stocks we like better than TeslaWhen investing geniuses David and Tom Gardner have a stock tip, it can pay to listen. After all, the newsletter they have run for over a decade, Motley Fool Stock Advisor, has tripled the market.*
David and Tom just revealed what they believe are the 10 best stocks for investors to buy right now... and Tesla wasn't one of them! That's right -- they think these 10 stocks are even better buys.
Click here to learn about these picks!
*Stock Advisor returns as of April 3, 2017
Daniel Sparks owns shares of Tesla. The Motley Fool owns shares of and recommends Tesla. The Motley Fool has a disclosure policy.