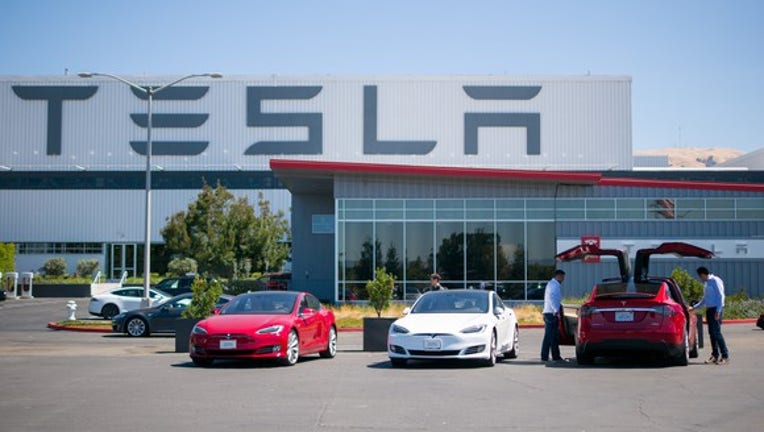 What happened
Shares of electric-car and sustainable energy company Tesla (NASDAQ: TSLA) fell as much as 6.5% on Thursday following the company's first-quarter earnings report Wednesday afternoon. The stock is down 5.7% at the time of this writing.
So what
Though itsfirst-quarter earnings report included record revenue, the company missed the mark when it came to earnings. Tesla posted an adjusted loss per share of $1.33 for its first quarter. While the loss per share was narrower than its adjusted loss of $1.46 per share in the year-ago quarter, it was a more significant loss than analysts anticipated. On average, analysts expected an adjusted loss per share of $0.83.
Image source: Author.
Tesla's disappointing adjusted loss was primarily attributable to higher research and development and selling, general, and administrative expenses.
In light of the stock's 55% rise in the past six months (including the impact of today's sell-off), any bad news was likely enough to help justify a sell-off, particularly when pairing the recent rise with an extraordinary valuation. Tesla trades at about six times sales, far higher than the average price-to-sales ratio of its automotive peers of 0.5.
Now what
Tesla's profitability isn't likely to improve meaningfully in the near future. With its lower-priced, higher-volume Model 3 beginning production in July, the company will likely continue to prioritize sales growth and market share over profitability.
10 stocks we like better than TeslaWhen investing geniuses David and Tom Gardner have a stock tip, it can pay to listen. After all, the newsletter they have run for over a decade, Motley Fool Stock Advisor, has tripled the market.*
David and Tom just revealed what they believe are the 10 best stocks for investors to buy right now... and Tesla wasn't one of them! That's right -- they think these 10 stocks are even better buys.
Click here to learn about these picks!
*Stock Advisor returns as of May 1, 2017
Daniel Sparks owns shares of Tesla. The Motley Fool owns shares of and recommends Tesla. The Motley Fool has a disclosure policy.