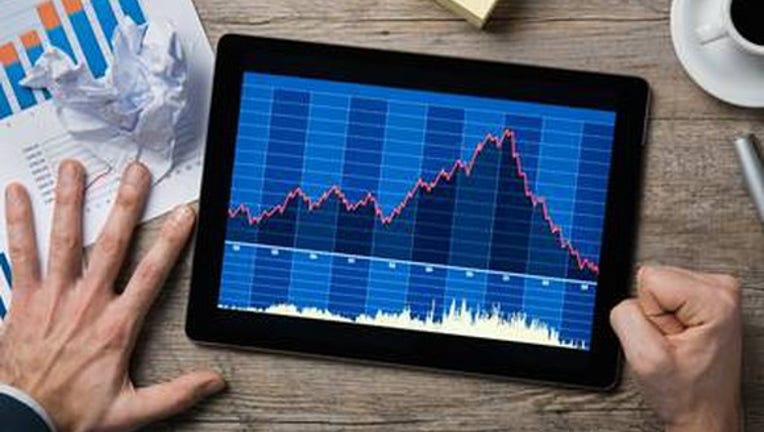 Image source: Getty Images.
What happened
Following news of apublic offering of 1.75 million shares of its common stock, shares inTesaro, Inc. (NASDAQ: TSRO) are slipping 10.7% at 3:30 p.m. EST Tuesday.
So what
Ahead of an FDA decision next year on its ovarian cancer therapy, niraparib, management is bolstering its balance sheet.
In trials, niraparib progression-free survival (PFS) in relapsing/recurring ovarian cancer patients with a specific genetic makeup was a median 21 months, which was far better than the five and a half months experienced for patients in the control group.
The results suggest a potentially big opportunity to market niraparib, but Tesaro is going it alone on this drug, so spending on production, marketing, and sales will tax its cash stockpile. Fortunately, sinceshares are trading nicely above $100, the1.75 million shares offering, which includes an option for underwriters to buy an additional 262,000 shares, should improve the company's financial position considerably. Exiting the third quarter, Tesarohad approximately $647 million in cash and cash equivalents on hand, including $409 million in net proceeds from a follow-on offering of 5.3 million shares of common stock in July.
Now what
A rolling filing for FDA approval of niraparib is complete and since the FDA has previously granted this therapy fast-track status, a decision could come by next summer.
If approved, niraparib could become an important new drug used to help delay the return of ovarian cancer. About 85% ofovarian cancer patients have their cancer return following chemotherapy, and ovarian cancer remains the second most deadly cancer in women.
While there's no guarantee of an approval, Lynparza, a drug that works similarly to niraparib, won an FDA go ahead in 2014, and in the first half of 2016 it's generated sales of $98 million. Lynparza is approved for use in advanced ovarian cancer patients who have been treated with three or more prior lines of chemotherapy and Tesaro is attempting to win approval in patients who have been treated with two or more prior lines of chemotherapy.
Niraparib is an undeniably intriguing drug, but even after this drop, Tesaro's shares aren't cheap. The company's market cap is north of $7.7 billion, and that could indicate that a lot of niraparib's success is already priced in.
10 stocks we like better than Tesaro When investing geniuses David and Tom Gardner have a stock tip, it can pay to listen. After all, the newsletter they have run for over a decade, Motley Fool Stock Advisor, has tripled the market.*
David and Tom just revealed what they believe are the ten best stocks for investors to buy right now... and Tesaro wasn't one of them! That's right -- they think these 10 stocks are even better buys.
Click here to learn about these picks!
*Stock Advisor returns as of November 7, 2016
Todd Campbell has no position in any stocks mentioned.Todd owns E.B. Capital Markets, LLC. E.B. Capital's clients may have positions in the companies mentioned.Like this article? Follow him onTwitter where he goes by the handle@ebcapitalto see more articles like this.
The Motley Fool has no position in any of the stocks mentioned. Try any of our Foolish newsletter services free for 30 days. We Fools may not all hold the same opinions, but we all believe that considering a diverse range of insights makes us better investors. The Motley Fool has a disclosure policy.