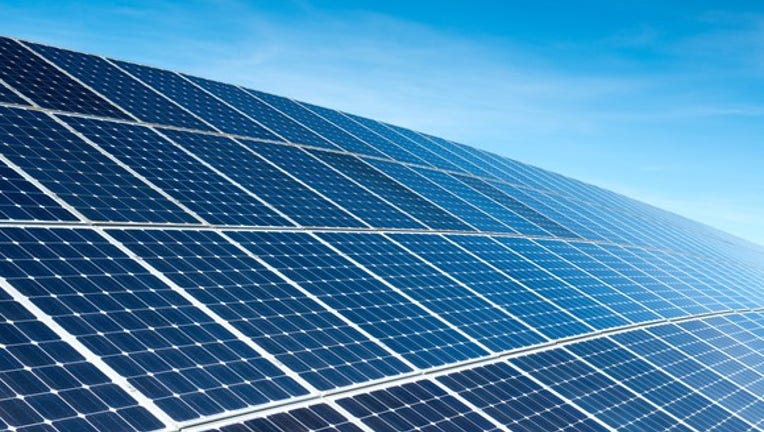 What happened
Shares of TerraForm Global Inc (NASDAQ: GLBL) jumped 10.3% in March, according to data provided by S&P Global Market Intelligence, after the yieldco finally got a buyout offer from Brookfield Asset Management (NYSE: BAM).
So what
After circling the company for months, Brookfield agreed to buy the yieldco. Brookfield will pay a total of $1.3 billion, which includes $787 million in cash for the equity and $455 million in net debt. The price equates to $5.10 per share for shareholders.
The buyout will include replacing SunEdison as the sponsor and taking over the incentive distribution rights.
Image source: Getty Images.
Now what
For Brookfield Asset Management, the goal is to lower borrowing costs by refinancing debt and collecting the renewable energy assets' cash flow long-term. For current shareholders, there's not much upside unless the offer from Brookfield increases, but that's not likely given the long sale process SunEdison has gone through. Shares have some upside given their closing price of $4.72 per share on Friday, but the upside may not be worth the risk of a deal falling through, which is still possible given SunEdison's bankruptcy proceedings.
10 stocks we like better than TerraForm Global (Class A)When investing geniuses David and Tom Gardner have a stock tip, it can pay to listen. After all, the newsletter they have run for over a decade, Motley Fool Stock Advisor, has tripled the market.*
David and Tom just revealed what they believe are the 10 best stocks for investors to buy right now... and TerraForm Global (Class A) wasn't one of them! That's right -- they think these 10 stocks are even better buys.
Click here to learn about these picks!
*Stock Advisor returns as of April 3, 2017
Travis Hoium has no position in any stocks mentioned. The Motley Fool has no position in any of the stocks mentioned. The Motley Fool has a disclosure policy.