Why Teck Resources Ltd.'s Stock Fell More Than 26% in November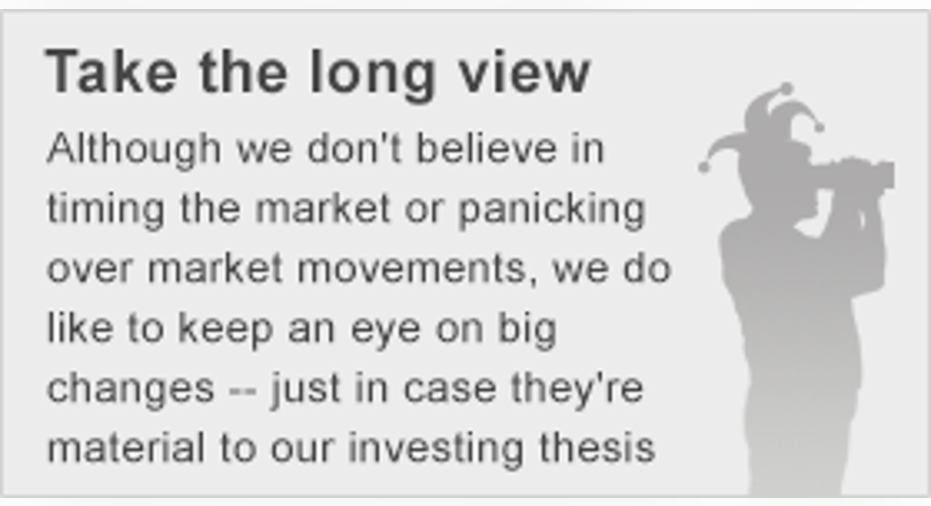 What: Teck Resources Ltd. (USA)'s stock dropped 26.5% in November. It was really a two-step move, with earnings leading the way and a dividend cut sealing the deal.
So what: Teck Resources released earnings in late October, announcing a massive impairment charge of over $2 billion. That took earnings from what would have been around $0.05 a share without the charge to a loss of $3.73. Investors were displeased, sending the shares sharply lower on the news. For reference, Teck's shares are down around 40% from the Oct. 22 earnings release date.
That, however, wasn't the only news in the quarter to raise eyebrows. For example, Teck is cutting costs and highlighted that it has raised around $1 billion through streaming deals. But all of these actions were undertaken to shore up its shaky finances. And on the operations front, it reported that some of its mines have shut down in an attempt to reduce production and inventory levels. These are the right things to do in a tough market, to be sure, but they suggest that the company is struggling.
And that suspicion was confirmed on Nov. 17, when Teck announced a dividend cut and further cost-containment efforts. That release, not surprisingly, led to a second leg down for the stock price. November was not a good month for Teck Resources or its shareholders.
Now what: Teck is struggling, and it increasingly looks like the company's efforts to deal with low commodity prices aren't enough. Most investors, particularly conservative ones, would be better served looking elsewhere. That isn't to suggest that Teck is a bad company, which it isn't, just that times are tough and Teck is doing everything it can to ensure its survival -- which, with no end in sight to the commodity malaise, means risk is very high right now.
The article Why Teck Resources Ltd.'s Stock Fell More Than 26% in November originally appeared on Fool.com.
Reuben Brewer has no position in any stocks mentioned. The Motley Fool has no position in any of the stocks mentioned. Try any of our Foolish newsletter services free for 30 days. We Fools may not all hold the same opinions, but we all believe that considering a diverse range of insights makes us better investors. The Motley Fool has a disclosure policy.
Copyright 1995 - 2015 The Motley Fool, LLC. All rights reserved. The Motley Fool has a disclosure policy.