Why Tableau Software, Inc. Gained 12.7% in April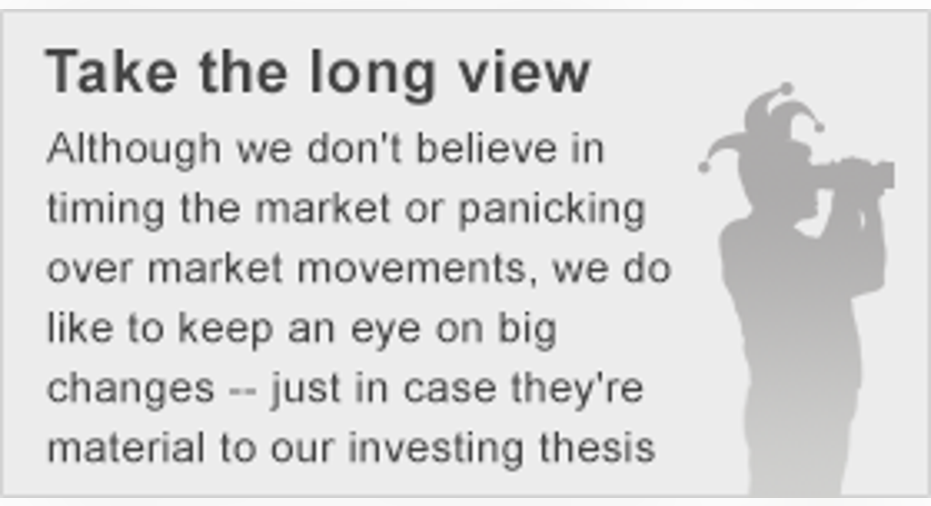 What: Shares of Tableau Software gained 12.7% in April 2016, according to data from S&P Global Market Intelligence. It was a rocky ride to the top, with several large jumps and plunges along the way.
So what: Chiefly, Tableau shares took a 5% upward leap on heavy volume on April 29, when rival data analysis specialist Qlik Technologies posted strong second-quarter results along with optimistic forward guidance. This report sent both Tableau and Qlik shares more than 5% higher over the next two days, as investors mulled a long-awaited return of healthy order flows in the data analytics industry.
Tableau also enjoyed a quick 7% gain on April 13, for no obvious reason. The next week, share prices dipped 4% only to recover again. Apart from the 7% boost, these moves didn't even coincide with heavy trading volume. These are the kind of moves you'll see in high-flying growth stocks, adjusting their nosebleed valuations on the whims of a few high-worth traders.
Now what: Tableau shares are indeed priced for perfection. The stock trades for 61 times forward earnings, in spite of negative trailing earnings and shrinking EBIT margins.
Of course, Tableau isn't optimizing its business for profits and cash flows at this point. Revenues are growing at a speedy annual clip of 32%, and the reliable profits will come later. It's a pretty normal business strategy for a small fish still finding its sea legs, and I can't blame Tableau investors for responding to that long-term promise.
On the other hand, the stock is still trading at absolute nosebleed levels. Pick a metric and a peer group and you'll probably find Tableau's valuation standing head and shoulders above most of those peers. And that's not necessarily a good thing. Even if Tableau continues to execute like a business ninja, the market may still take more value out of the stock just to keep valuation ratios at a reasonable level.
So Tableau comes with high risk, potentially high reward, and many more speed bumps on the road ahead. Invest accordingly, or wait until this crazy ticker settles down.
The article Why Tableau Software, Inc. Gained 12.7% in April originally appeared on Fool.com.
Anders Bylund has no position in any stocks mentioned. The Motley Fool recommends Qlik Technologies. Try any of our Foolish newsletter services free for 30 days. We Fools may not all hold the same opinions, but we all believe that considering a diverse range of insights makes us better investors. The Motley Fool has a disclosure policy.
Copyright 1995 - 2016 The Motley Fool, LLC. All rights reserved. The Motley Fool has a disclosure policy.