Why Tableau Software, Inc. Fell Today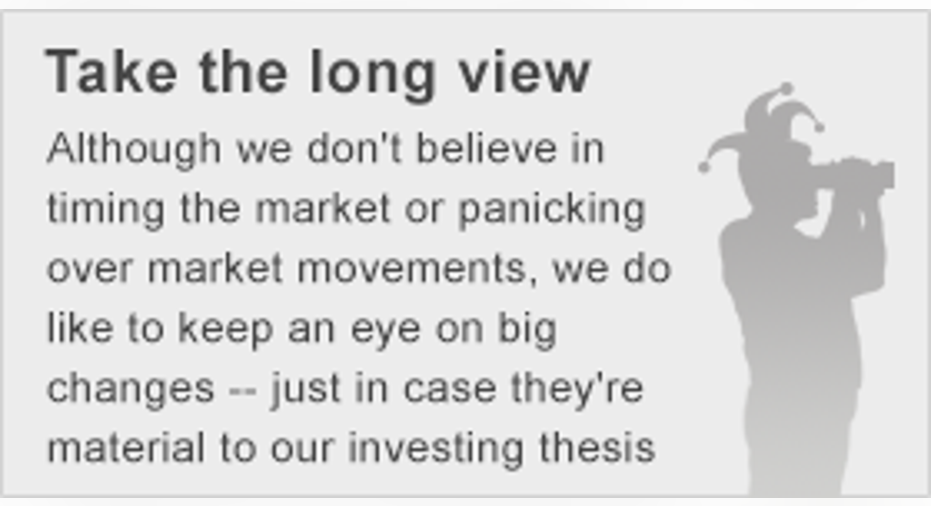 Image source: Tableau.
What: Shares of Tableau Software are trading more than 12% lower todayfollowing the release of strong first-quarter results. Yes, you heard me.
So what: In the first quarter, the data analysis expert's sales rose 32% year over year to land at $172 million. Analysts would have settled for $164 million. On the bottom line, Wall Street was looking for a $0.09 loss per share, compared to adjusted earnings of $0.08 per share in the year-ago quarter. Instead, Tableau broke even.
Looking ahead, management expects second-quarter sales of roughly $193 million, with the high end of this range sitting some 30% above the corresponding 2015 period's result.
The company also raised its full-year revenue guidance from roughly $840 million to $845 million. Earnings for the full fiscal year are now seen at approximately $0.51 per diluted share, up from $0.29 per share. Both of these targets are more optimistic than current analyst views.
Now what: Tableau is one of those high-flying growth stocks that analysts and investors never seem to find a fair value for. This was a classic beat-and-raise quarter, which normally would push share prices higher. But even so, investors were hoping for a larger earnings beat, even more impressive forward-guidance figures, and maybe a helping of ice cream with unicorn sprinkles as well.
In short, this company will never quite satisfy those growth-hungry analysts and shareholders, and even a strong report isn't guaranteed to raise Tableau's share prices -- not until its lumpy results start stabilizing, giving Wall Street an easier target for each quarter.
Meanwhile, Tableau's sales and free cash flows are skyrocketing. The stock still looks expensive in many ways, but those nosebleed valuation metrics are coming back to earth. Share prices have fallen more than 50% over the last year.
Give Tableau another couple of quarters to settle down and start delivering more predictable results. One of these days, it might become an investable stock with valuations that don't trigger nightmares.
The article Why Tableau Software, Inc. Fell Today originally appeared on Fool.com.
Anders Bylund has no position in any stocks mentioned. The Motley Fool has no position in any of the stocks mentioned. Try any of our Foolish newsletter services free for 30 days. We Fools may not all hold the same opinions, but we all believe that considering a diverse range of insights makes us better investors. The Motley Fool has a disclosure policy.
Copyright 1995 - 2016 The Motley Fool, LLC. All rights reserved. The Motley Fool has a disclosure policy.