Why Sysco Corp. Stock Jumped 10.7% in November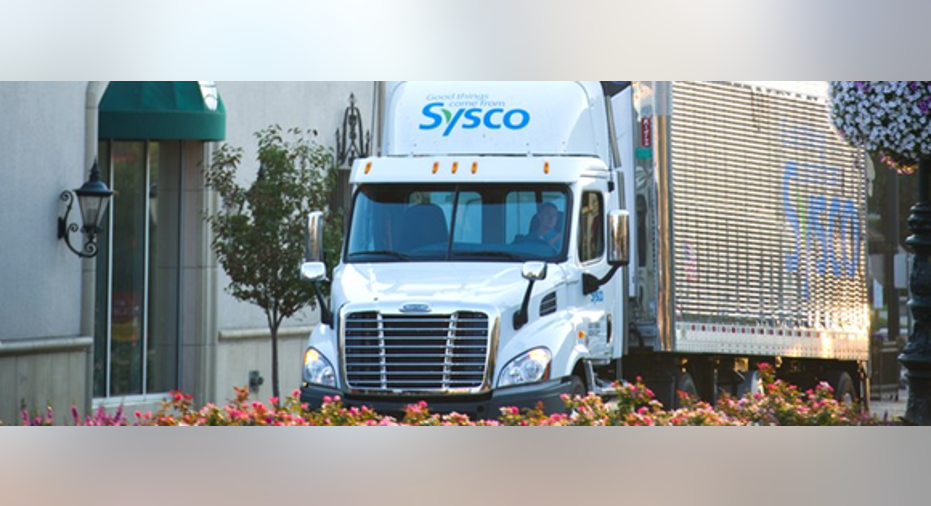 Image source: Sysco.
What happened
Shares ofSysco (NYSE: SYY)rose 10.7% last month, according to data provided byS&P Global Market Intelligence. The food distributor delivered fiscal first-quarter results that largely surpassed investors' expectations.
So what
Sysco reported first-quarter revenue that jumped 11% to $14 billion, boosted by the company's acquisition of Brakes Group, a European food service distributor, for $3.1 billion in February. The higher sales combined with margin gains helped to fuel a 29% surge in adjusted earnings, to $0.67 per share.
Those results topped Wall Street's projections for $13.9 billion in revenue and $0.58 in EPS. Impressively, this came despite a challenging overall environment for the food services sector.
"I am pleased with our first quarter performance which built upon the favorable results we have achieved over the past several quarters," said CEO Bill DeLaney in a press release. "We continued to focus on supporting the needs of our customers and achieved strong earnings growth through solid execution in a softening industry environment."
Now what
Looking ahead, some of the headwinds Sysco has faced amid a sectorwide slowdown in spending may be abating. Fears of a "restaurant recession" have lessened since Election Day, as many market prognosticators expect President-elect Donald Trump and a Republican-controlled Congress to push for tax cuts and fiscal stimulus. Those measures, along with the increased consumer confidence they could bring about, may help to boost consumer spending at restaurants, and by extension, demand for Sysco's food distribution services. As such, Sysco's November gains could be a sign of a larger move still to come in the months and years ahead.
10 stocks we like better than Sysco When investing geniuses David and Tom Gardner have a stock tip, it can pay to listen. After all, the newsletter they have run for over a decade, Motley Fool Stock Advisor, has tripled the market.*
David and Tom just revealed what they believe are the 10 best stocks for investors to buy right now... and Sysco wasn't one of them! That's right -- they think these 10 stocks are even better buys.
Click here to learn about these picks!
*Stock Advisor returns as of Nov. 7, 2016
Joe Tenebruso has no position in any stocks mentioned. The Motley Fool has no position in any of the stocks mentioned. Try any of our Foolish newsletter services free for 30 days. We Fools may not all hold the same opinions, but we all believe that considering a diverse range of insights makes us better investors. The Motley Fool has a disclosure policy.