Why Surgical Care Affiliates Inc Operated Higher Today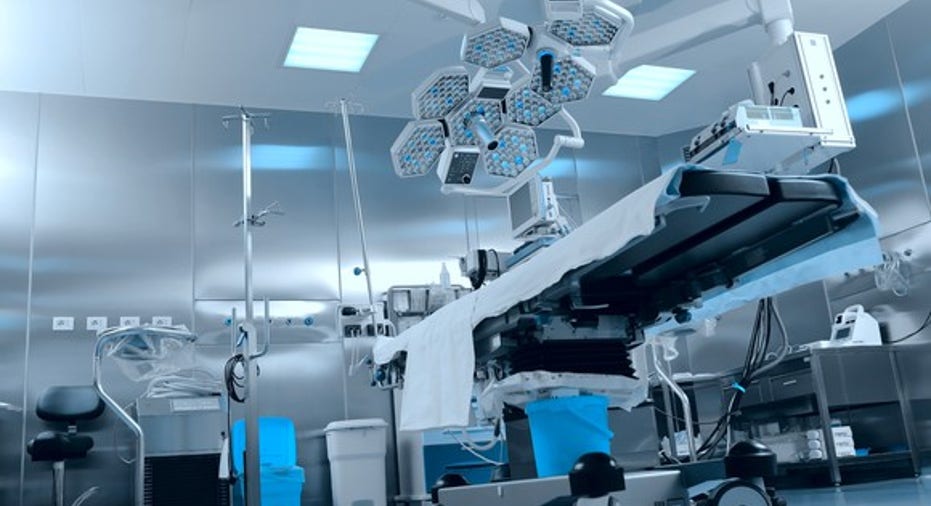 Image source: Getty Images.
What happened
Surgical Care Affiliates (NASDAQ: SCAI) is up 16% at 11:58 a.m. EST after announcing that UnitedHealth Group (NYSE: UNH) is buying the health services company for $57 per share.
So what
UnitedHealth is best known as a health insurer, but the company also operates doctors' offices and other healthcare services, such has urgent care facilities, through its OptumCare division. Buying Surgical Care Affiliates will add 205 surgical facilities to its offerings.
This isn't the first time UnitedHealth has grown OptumCare through an acquisition; in 2015, UnitedHealth bought MedExpress, which had 141 full-service neighborhood medical centersat the time, with plans to open 25 to 30 more that year. Through the first nine months of the year, Optum's revenue grew 34% year over year, although the division includes other services in addition to facilities, such as its pharmacy benefit manager, OptumRx.
Running healthcare facilities gives UnitedHealth the ability to lower costs of services, which can help it sell insurance at lower rates. The facilities also provide services to patients insured by other companies where UnitedHealth can book the services as profit.
Now what
UnitedHealth expects to close the deal in the first half of this year, assuming Surgical Care Affiliates' investors sign off on the deal; larger shareholders that hold 30% of the stock already have said they'll vote for the sale.
The acquisition will start adding to UnitedHealth's earnings in 2018, although the company said it would only be "modestly accretive," which probably explains why United Health is trading down slightly today.
10 stocks we like better than Surgical Care Affiliates When investing geniuses David and Tom Gardner have a stock tip, it can pay to listen. After all, the newsletter they have run for over a decade, Motley Fool Stock Advisor, has tripled the market.*
David and Tom just revealed what they believe are the 10 best stocks for investors to buy right now...and Surgical Care Affiliates wasn't one of them! That's right -- they think these 10 stocks are even better buys.
Click here to learn about these picks!
*Stock Advisor returns as of January 4, 2017.
Brian Orelli has no position in any stocks mentioned. The Motley Fool recommends UnitedHealth Group. The Motley Fool has a disclosure policy.