Why Superior Industries International Inc. Slumped Today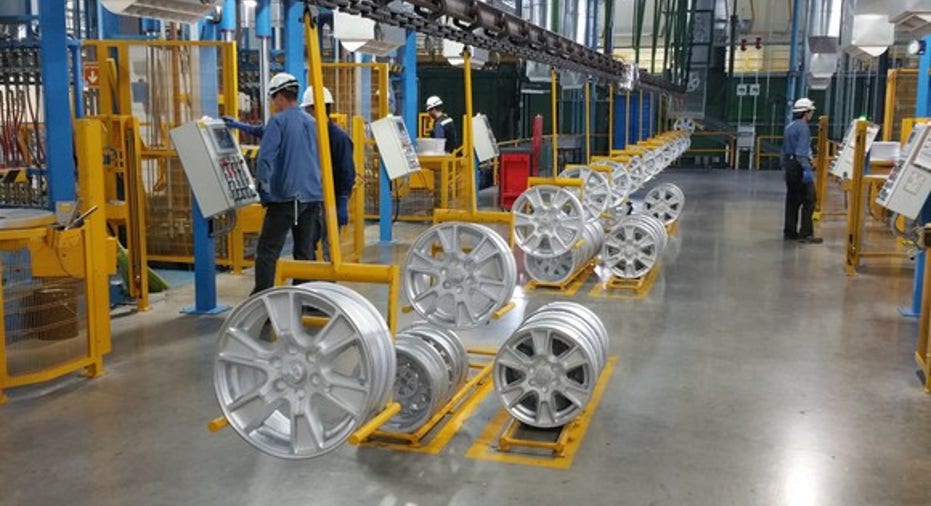 What happened
Shares of aluminum-wheel manufacturer Superior Industries International (NYSE: SUP) slumped on Wednesday after the company reported disappointing first-quarter results. Both revenue and earnings missed analyst expectations, leading the stock to drop 11.5% by 2:45 p.m. EDT.
So what
Superior reported first-quarter revenue of $174.2 million, down 6.4% year over year and about $1 million below the average analyst estimate. Wheel unit shipments declined by 10.6% year over year to 2.8 million, with the company blaming industry trends and the timing of launches. Value-added sales, which excluded pass-through charges related to the value of aluminum, fell 6.7% to $95.5 million.
Image source: Superior Industries International.
Adjusted earnings per share, which excludes $0.19 related to acquisition support costs, came in at $0.31. That compares to GAAP (generally accepted accounting principles) EPS of $0.56 during the prior-year period, and analyst expectations of $0.37. Gross margin was 11% for the quarter, down 3.9 percentage points year-over-year, with the decline driven by lower unit shipments and higher manufacturing expenses.
Superior announced the acquisition of UNIWHEELS in March, which requires 75% of all shares to be tendered. Professional support fees for the acquisition totaled $7 million during the quarter.
Now what
Superior expects total U.S. light-vehicle production to decline by 1.4% during 2017, but reiterated its previous guidance. Revenue is expected to come in between $730 million and $750 million for the year, up from $733 million in 2016.
Shares of Superior had bounced back after bottoming out in early April, but Wednesday's decline more than erases that rally. With investors concerned about a slowing auto market in the U.S., Superior stock is being punished for its lackluster results.
10 stocks we like better than Superior IndustriesWhen investing geniuses David and Tom Gardner have a stock tip, it can pay to listen. After all, the newsletter they have run for over a decade, Motley Fool Stock Advisor, has tripled the market.*
David and Tom just revealed what they believe are the 10 best stocks for investors to buy right now... and Superior Industries wasn't one of them! That's right -- they think these 10 stocks are even better buys.
Click here to learn about these picks!
*Stock Advisor returns as of April 3, 2017
Timothy Green has no position in any stocks mentioned. The Motley Fool has no position in any of the stocks mentioned. The Motley Fool has a disclosure policy.