Why SunPower, Outerwall, and Men's Wearhouse Slumped Today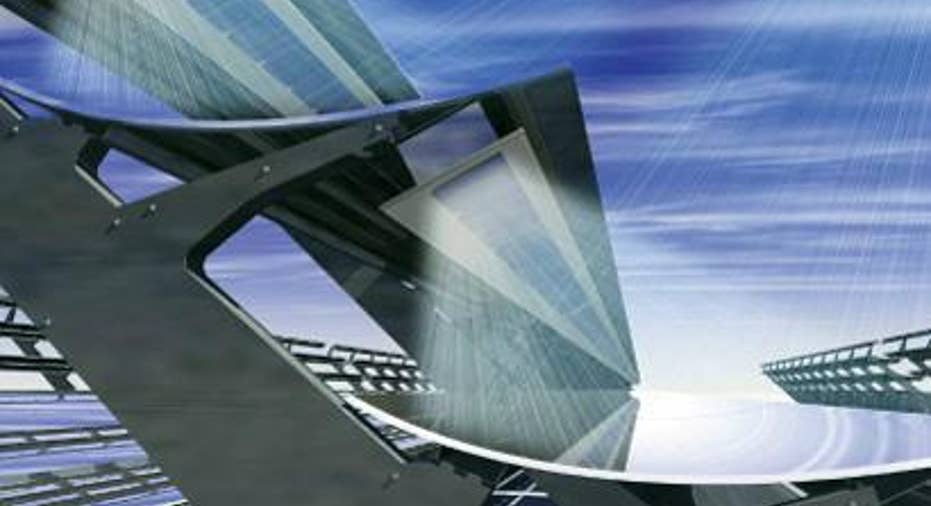 SunPower struggled in Wednesday's market session. Image: SunPower.
Stocks have been volatile lately, and Wednesday's trading provided a textbook example of how gains early in the day can turn around and leave investors suffering losses by the end of the day. After having been up as much as 200 points, the Dow plunged as low as down 165 before ending with a 76-point loss on the day. For investors in SunPower , Outerwall , and Men's Wearhouse , the news was far worse, with all three stocks seeing extensive losses Wednesday.
SunPower fell 8% after announcing Tuesday night that it would do an offering of senior convertible debt. The solar company is seeking to raise $350 million by offering debentures maturing in early 2023, with interest rates, conversion prices, and other terms still subject to negotiation among SunPower and its prospective investors. Majority stakeholder Total has already committed to buying $100 million of the offering, which is fairly impressive given the cash crunch that the oil and gas industry is going through right now. SunPower said that it intends to pay down debt, fund potential acquisitions, make capital expenditures, and pursue various strategic moves with the proceeds, but investors appear concerned that the final provisions of the convertible debt could result in dilution in their interests in the solar company.
Outerwall fell another 7% Wednesday, adding on to its 24% plunge the previous day following the Redbox operator's reduction of its guidance for the full 2015 year. The company cut its projections for Redbox revenue by $40 million to $50 million, and Outerwall now expects core adjusted earnings of just $460 million to $475 million, down $30 million to $35 million from its past guidance. With the company seeing the chief executive of its Redbox unit depart after the news, Outerwall is in desperate need of a long-term strategy that will help it weather its difficulties. Unfortunately, the rise of streaming video seems to have left Redbox without an obvious forward direction in which to seek a sustainable rebound in the long run.
Finally, Men's Wearhouse suffered a double-whammy Wednesday, falling 6% in the regular session and then following that up with a 17% plunge in the first two hours of after-market trading. The men's-wear retailer reported its fiscal third-quarter results Wednesday afternoon after the market closed, and it said that comparable-store sales at its Jos. A. Bank unit dropped 14.6% in the quarter, far worse than its preliminary numbers had suggested. Despite a 5.3% rise in comps at the namesake Men's Wearhouse division during the third quarter, investors panicked on early indications from the current holiday quarter that show even worse trends playing out. Through the first week of December, Men's Wearhouse reported a whopping 35% drop in comparable-store sales at Jos. A. Bank compared to gains of 5.5% at its other brands. As a result, Men's Wearhouse warned that it could miss the lower end of its previous guidance range. With executives acknowledging the difficulties in trying to adapt Jos. A. Bank away from its traditional promotional model, Men's Wearhouse investors will have to accept that change for the men's clothing retailer could take longer than it would like.
The article Why SunPower, Outerwall, and Men's Wearhouse Slumped Today originally appeared on Fool.com.
Dan Caplinger has no position in any stocks mentioned. The Motley Fool has no position in any of the stocks mentioned. Try any of our Foolish newsletter services free for 30 days. We Fools may not all hold the same opinions, but we all believe that considering a diverse range of insights makes us better investors. The Motley Fool has a disclosure policy.
Copyright 1995 - 2015 The Motley Fool, LLC. All rights reserved. The Motley Fool has a disclosure policy.