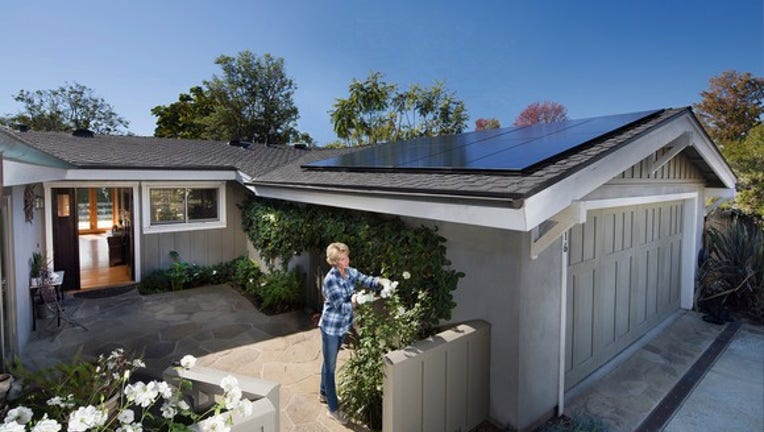 What happened
Shares of solar manufacturer SunPower Corporation (NASDAQ: SPWR) jumped as much as 11% on Tuesday as investors continued a bullish run for the company. At 2:10 p.m. EST, shares were still up 10.8% on the day.
So what
The news for the day was SunPower signing a deal to install 4.6 MW of Helix solar systems at 24 Cajon Valley Union School District sites, which will cover 85% of its energy needs. This will be primarily carports, which are a higher revenue design than rooftop or ground-mounted solar systems.
Image source: SunPower.
This is also another sign that SunPower continues to sign contracts that will keep its business moving until the solar market improves in 2018. Commercial installations like this are an area where SunPower's engineering and efficiency advantage can show themselves, so this is a sign the strategy is working as planned.
Now what
I don't think the move today was associated solely with a fairly small project signing. Instead, investors are gaining more confidence that SunPower will be able to leverage strength in residential and commercial solar to survive the year, and then can leverage its strengths to come out in a better position in the coming years.
Investors may also be placing their bets that SunPower is positioned to profit from the solar industry's recovery in the second half of 2018. Sometimes, solar stocks can move more than you would expect with a small amount of news, and today is one of those days.
10 stocks we like better than SunPowerWhen investing geniuses David and Tom Gardner have a stock tip, it can pay to listen. After all, the newsletter they have run for over a decade, Motley Fool Stock Advisor, has tripled the market.*
David and Tom just revealed what they believe are the 10 best stocks for investors to buy right now... and SunPower wasn't one of them! That's right -- they think these 10 stocks are even better buys.
Click here to learn about these picks!
*Stock Advisor returns as of February 6, 2017
Travis Hoium owns shares of SunPower. The Motley Fool has no position in any of the stocks mentioned. The Motley Fool has a disclosure policy.