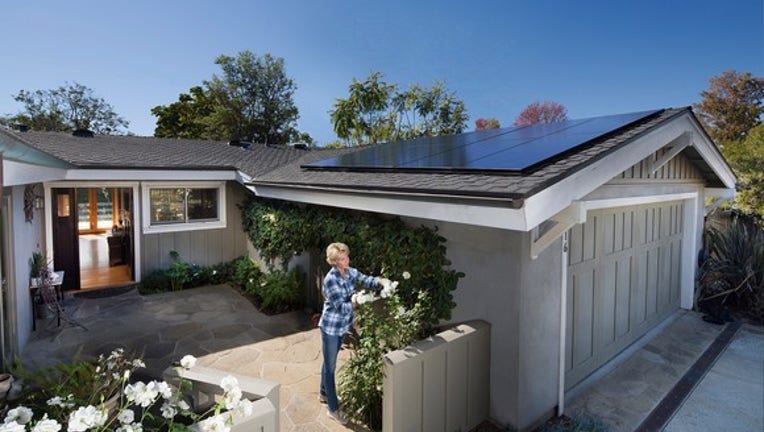 What happened
Shares of solar manufacturer SunPower Corporation (NASDAQ: SPWR) jumped 13.8% in April, according to data provided by S&P Global Market Intelligence, as investors got a little more bullish on the solar industry.
So what
There were a number of small announcements by SunPower in the quarter, such as completing 21 solar-power systems on Macy's roofs andbeginning construction of a solar-power system on Toyota's new headquarters. But the bigger news was that SunPower and First Solar are going to look into options for selling, or restructuring, their yieldco 8point3 Energy Partners, which could bring $300 million or more to SunPower in the case of an all out sale.
Image source: SunPower.
Another dynamic is investors becoming more bullish about solar in general. New estimates are that global solar installations will grow around 10% to 85 GW, rather than slightly declining. As one of the industry's leaders, that should benefit SunPower.
Now what
Sentiment really ruled the day in April, but the rubber hits the road next week. That's when first-quarter earnings come out and we'll see how the year is going and where management sees demand levels. The earnings report will be much more important than the sentiment change last month.
10 stocks we like better than SunPowerWhen investing geniuses David and Tom Gardner have a stock tip, it can pay to listen. After all, the newsletter they have run for over a decade, Motley Fool Stock Advisor, has tripled the market.*
David and Tom just revealed what they believe are the 10 best stocks for investors to buy right now... and SunPower wasn't one of them! That's right -- they think these 10 stocks are even better buys.
Click here to learn about these picks!
*Stock Advisor returns as of May 1, 2017
Travis Hoium owns shares of 8point3 Energy Partners, First Solar, and SunPower. The Motley Fool has no position in any of the stocks mentioned. The Motley Fool has a disclosure policy.