Why Stillwater Mining Company's Stock Rose 12.34% in April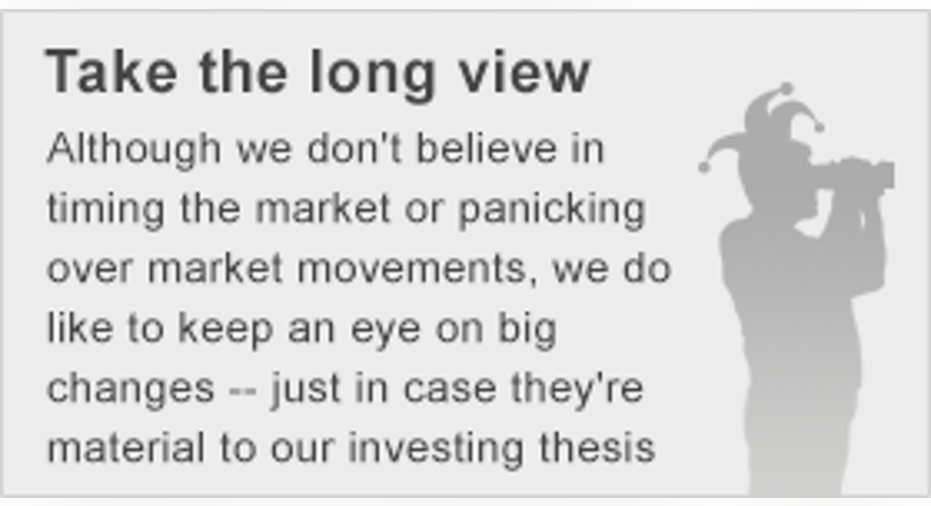 Image source: Stillwater Mining.
What: Stillwater Mining Company's shares rose a touch over 12% in April. That comes after a nearly 27% rise in March and brings the year-to-date rally through the end of April to a little over 40%. However, from the mid-January low, the gain was an even more impressive 100% or so.
So what: Stillwater Mining operates in the platinum group, mining and selling platinum and palladium. The prices of those two metals have been on the rise since the middle of January, along with many other commodities. That includes gains throughout most of April.
And that's great news for Stillwater. During the company's full-year 2015 conference call, held in late February, CEO Michael McMullen talked a lot about cost-cutting. However, he also noted that the precious-metals rally had started to move platinum higher, too, and commented in the first-quarter earnings release: "Fortunately, prices for both palladium and platinum increased throughout the quarter and have continued to increase subsequent to quarter end." This sets the company up for a much better future, with lower costs and higher selling prices leading to improved profitability.
To be fair, the company lost money in the first quarter (earnings were announced on May 6), so things are still kind of tough right now. But as commodity prices head higher, that red ink could change quickly to black. More important, however, is that management believes its new, lower-cost structure is sustainable -- and there's still more room to trim expenses. So Stillwater is in prime position to benefit from the commodity-price rally while further strengthening its industry position along the way.
Now what: Stillwater Mining is unique in the mining space because of its focus on the platinum group of metals. That alone makes it worth a look for investors seeking this specific exposure. With a lot of hard work behind it on the cost front, and prices for the commodities it sells starting to move higher, you might be tempted to jump aboard. But don't forget that commodity prices are inherently volatile and this rally may not last. In the end, don't buy Stillwater because the shares have shot higher in 2016 unless you're a short-term investor hoping to ride the commodity rally. A better reason to own Stillwater is that it's a well-run company and you think long-term platinum and palladium demand will remain strong.
The article Why Stillwater Mining Company's Stock Rose 12.34% in April originally appeared on Fool.com.
Reuben Brewer has no position in any stocks mentioned. The Motley Fool has no position in any of the stocks mentioned. Try any of our Foolish newsletter services free for 30 days. We Fools may not all hold the same opinions, but we all believe that considering a diverse range of insights makes us better investors. The Motley Fool has a disclosure policy.
Copyright 1995 - 2016 The Motley Fool, LLC. All rights reserved. The Motley Fool has a disclosure policy.