Why Steel Industry Suppliers SunCoke Energy, Cliffs Natural Resources, and Teck Resources Rose As Much As 61% in November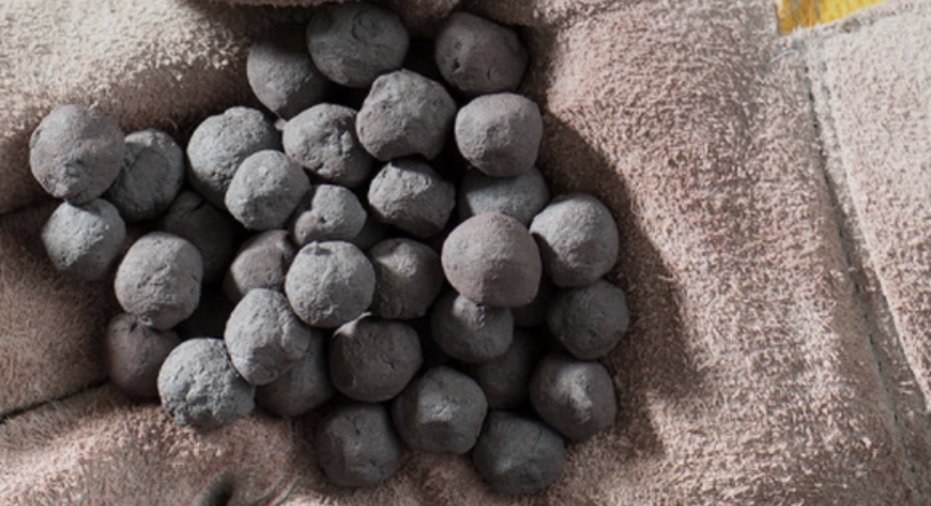 Image source: Cliffs Natural Resources
What happened
Cliffs Natural Resources (NYSE: CLF) rose over 61% in November, leading the way for companies that supply the steel industry. Suppliers Teck Resources Limited (NYSE: TCK), SunCoke Energy, Inc. (NYSE: SXC), and SunCoke Energy Partners, L.P. (NYSE: SXCP) rose 17%, 12%, and 14%, respectively.
So what
For all four of these companies, November was really best thought of as two discrete time periods. The first lasted from the start of the month to the 8th, when gains for Teck, SunCoke Energy, and SunCoke Energy Partners were in the low single digits. Between the 8th and the 30th, meanwhile, the gains pushed the trio's gains up over 10%. Even Cliffs, where there were other issues pushing a larger positive sentiment shift, saw a huge improvement in stock performance after the 8th.
Nov. 8, of course, was the day of the U.S. presidential election. With Trump the president-elect, investors in steel and related companies were clearly reacting to his strong words about protecting the domestic steel market and pushing infrastructure spending. So in many ways, the performance of this quartet was helped along by outside political factors.
What actually transpires once Trump is sworn in, though, might not be what people expect. He has to work through the political process, and spending takes time to develop. Thus, there is a risk to the quick rise in these stocks that investors need to keep in the back of their minds. After all, it wouldn't be the first time a politician fell short of his campaign promises if Trump can't deliver on his pre-election stumping.
CLF Total Long Term Debt (Quarterly) data by YCharts
That's why it's important to single out Teck and Cliffs, where positive company-specific news was also at play. Cliffs reported earnings at the end of October, updating investors on its financial state. The company lost money again, but it trimmed its debt by roughly $500 million year over year. And, perhaps more important, it redeemed all of a 2018 note in the third quarter that had been a material near-term concern for investors. The shares of iron ore-focused Cliffs rose smartly after that release, with the election of Trump basically adding fuel to an already raging fire.
Teck, meanwhile, reported decent earnings in late October. But they simply showed continued improvement, something investors had probably been expecting based on the relatively muted gains following the release. However, the shares really started to move toward the end of the month, when the company announced that it had agreed to acquire the 70% of AQM Copper it didn't already own. And at the same time it updated investors on its steelmaking coal sales, where the prices it expects to receive will be higher than previously projected. That Teck feels confident enough in its turnaround to buy out AQM is a good sign, backed up by the fact that it effectively pushed guidance higher.
That said, there was some company-specific news about SunCoke and SunCoke Energy Partners, too. In this case, SunCoke announced its intent to buy SunCoke Energy Partners at the end of October. So this pair is now tied at the hip in more ways than one. SunCoke offered only a 5% premium in the all-stock deal, so no huge gains to be had there. Ultimately, an improving steel market was probably a bigger factor, overall, in this pair's November gain.
Teck employees with a massive mining truck. Image source: Teck Resources.
Now what
Cliffs and Teck both have good things happening within their businesses. And on that score, investors have rightly rewarded the shares. While SunCoke's big news is probably a good thing, at least for simplification purposes, it doesn't really speak to improving fundamentals. And until the deal is consummated, the two will probably trade in lockstep with each other.
That said, you can't overlook the bigger-picture impact of the presidential election. The performance of each of these companies got a boost from this outside event, which many expect to have a positive impact on the group's core steelmaking customers. But, unlike the underlying improvements noted here, you can't really count on Trump's pre-election wish lists to come true. In other words, it's better to focus on fundamentals here than get too caught up in what might, or might not, happen when Trump takes office next year.
10 stocks we like better than Cliffs Natural Resources When investing geniuses David and Tom Gardner have a stock tip, it can pay to listen. After all, the newsletter they have run for over a decade, Motley Fool Stock Advisor, has tripled the market.*
David and Tom just revealed what they believe are the 10 best stocks for investors to buy right now... and Cliffs Natural Resources wasn't one of them! That's right -- they think these 10 stocks are even better buys.
Click here to learn about these picks!
*Stock Advisor returns as of Nov. 7, 2016
Reuben Brewer has no position in any stocks mentioned. The Motley Fool owns shares of Cliffs Natural Resources. Try any of our Foolish newsletter services free for 30 days. We Fools may not all hold the same opinions, but we all believe that considering a diverse range of insights makes us better investors. The Motley Fool has a disclosure policy.