Why Star Bulk Carriers Corp Stock Surged Ahead 70% in January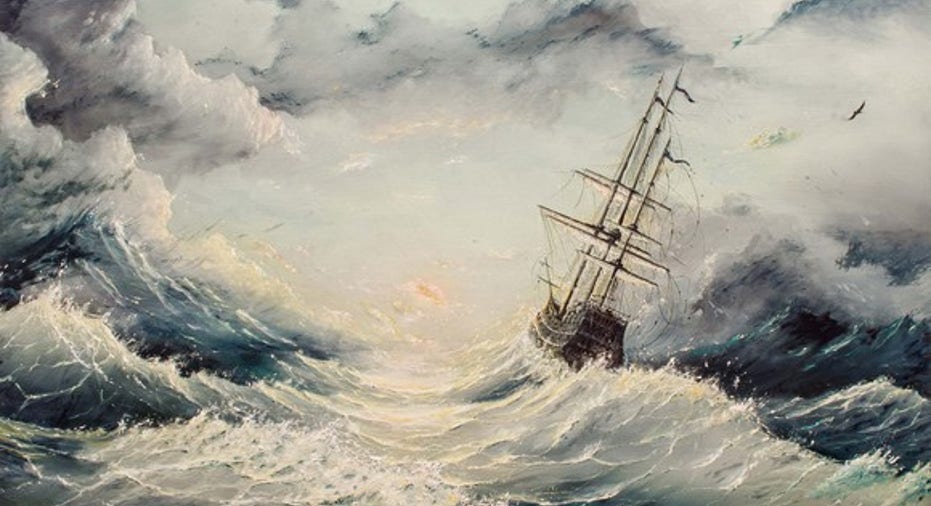 What happened
Shares of dry bulk ocean shipper Star Bulk Carriers Corp (NASDAQ: SBLK) surged 70% in the first month of the new year, rising from $5.11 to $8.69. Impressive as this result was, the surge appears to be continuing -- with Star Bulk up a further 5% in February.
So what
Wall Street spent much of the month of January upgrading shares of dry bulk shippers (with the notable exception of the industry's poster boy, DryShips (NASDAQ: DRYS). And yet, at the same time, an investor can't help but notice that the single most important factor predictive of these companies' success -- the Baltic Dry Index that tracks the rates shippers can charge for carrying their cargo -- has been trending down, not up.
The BDI entered 2017 at a level of 953, well below its 1,000-point reference point, and things have only gotten worse since then. Over the past six weeks, the BDI has sunk 21%. And the index's recent low of 752 is only continuing the trend down.
Star Bulk is sailing into stormy seas. Image source: Getty Images.
Now what
None of this bodes very well for Star Bulk Carriers stock continuing its run. To the contrary, Star Bulk appears to be driving directly into the face of a stormy sea of worsening shipping rates.
True Star Bulk may fare better than many of its rivals, having successfully managed a placement of 6.3 million shares last week, which raised $50.6 million in capital for the company. But it's also true that, had Star Bulk waited until today to sell those shares, it could have netted itself another $6 million or so, as the share price continues to climb.
The harder it gets to earn a profit shipping cargo at lower rates, the more Star Bulk is going to regret leaving those last $6 million on the table.
10 stocks we like better than Star Bulk CarriersWhen investing geniuses David and Tom Gardner have a stock tip, it can pay to listen. After all, the newsletter they have run for over a decade, Motley Fool Stock Advisor, has tripled the market.*
David and Tom just revealed what they believe are the 10 best stocks for investors to buy right now...and Star Bulk Carriers wasn't one of them! That's right -- they think these 10 stocks are even better buys.
Click here to learn about these picks!
*Stock Advisor returns as of February 6, 2017.
Rich Smith has no position in any stocks mentioned. The Motley Fool has no position in any of the stocks mentioned. The Motley Fool has a disclosure policy.