Why Solar Stocks Plunged Today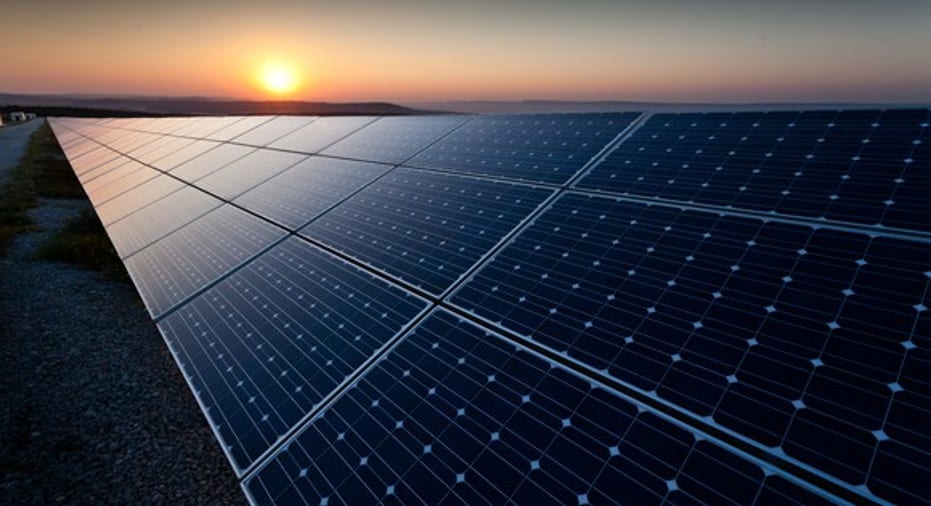 Image source: Getty Images.
What happened
Shares of solar stocks took it on the chin Wednesday as investors speculated that clouds would roll in over the industry under a Trump administration. SunPower Corp. (NASDAQ: SPWR), Canadian Solar Inc. (NASDAQ: CSIQ), SolarEdge Technologies Inc. (NASDAQ: SEDG), and Sunrun Inc. (NASDAQ: RUN) were all off more than 10% at various points in trading today. During the last hour of the trading day, SunPower had fallen 14.6%, Canadian Solar was down 14.4%, and SolarEdge and Sunrun (after recovering a bit from earlier lows) were off 4.7% and 5.4%, respectively.
So what
The conventional wisdom is that Donald Trump's election will help boost domestic oil, gas, and coal production. And he's been very negative about renewable energy sources like wind and solar. So, of course, investors think his presidency will be bad for solar companies.
On the surface, that logic may make sense, but I don't think it tells the whole story of solar energy. When homeowners, businesses, and utilities buy solar energy today, they're doing so because it's the lowest-cost energy option. The industry isn't driven by environmental concerns, nor by government subsidies: It's driven by economics. And on an economic basis, solar energy will be able to compete no matter who the president is.
The solar industry is also global, and SunPower, Canadian Solar, and SolarEdge are all international companies, so their businesses won't collapse even if U.S. demand isn't as high as it could have been.
Now what
While a Trump administration may not be as favorable to the solar industry as a Clinton administration, I don't think it will fundamentally change energy trends in the U.S. Remember that oil and gas production surged under President Obama, and the modern solar industry was born in the latter years of President Bush's administration. Conventional wisdom can be very wrong, and I think that's the case in solar today.
I'll also point out that energy sources that investors think will be more favored than renewable energy have structural challenges. Hundreds of coal plants have been shut down in recent years and more will go off line in the coming decade. And oil production is falling not because regulations are too strong, but because oil prices are so low that companies can't make money drilling like they did a few years ago. So the path to boosting competing energy sources isn't clear at all.
There may be uncertainty on the horizon in the solar industry, but that's always been the case. What investors should look at are the long-term trends of the solar industry cutting costs and winning competitive bids versus fossil fuels, and of fossil-fuel electricity generation getting more expensive. Those trends won't change under the next administration, and solar stocks might be surprise winners over the next four years.
10 stocks we like better than SunPower When investing geniuses David and Tom Gardner have a stock tip, it can pay to listen. After all, the newsletter they have run for over a decade, Motley Fool Stock Advisor, has tripled the market.*
David and Tom just revealed what they believe are the ten best stocks for investors to buy right now... and SunPower wasn't one of them! That's right -- they think these 10 stocks are even better buys.
Click here to learn about these picks!
*Stock Advisor returns as of November 7, 2016
Travis Hoium owns shares of SunPower. The Motley Fool has no position in any of the stocks mentioned. Try any of our Foolish newsletter services free for 30 days. We Fools may not all hold the same opinions, but we all believe that considering a diverse range of insights makes us better investors. The Motley Fool has a disclosure policy.