Why Snap, Inc. Shares Rebounded Today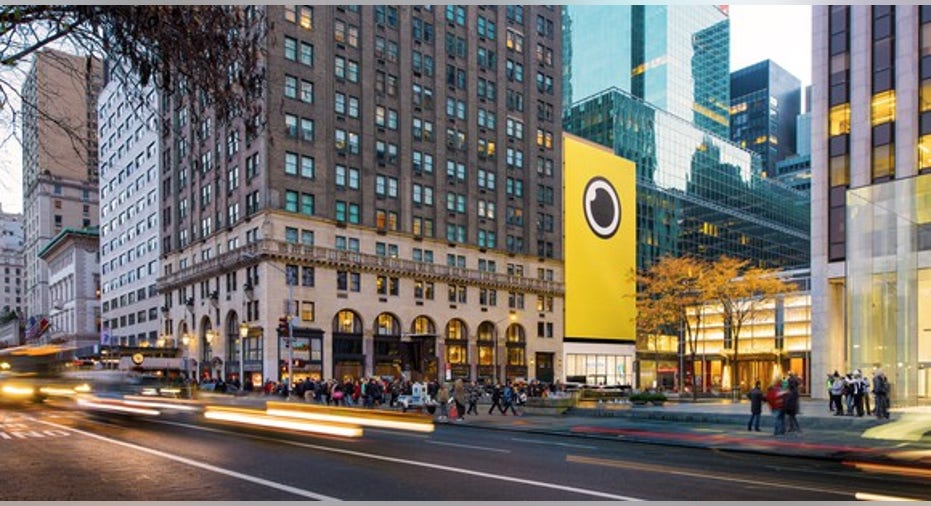 What happened
Shares of freshly public Snapchat operator Snap (NYSE: SNAP) are rebounding today, up by 7% as of 3:15 p.m. EST, after short-selling activity from the past few days mitigated.
So what
The past two days have been rough on Snap shares, registering losses of 12% and 10%, in that order. Those declines were driven in part by aggressive short-selling over concerns surrounding Snap's lofty valuation, according to Reuters. Financial analytics specialist S3 Partners, which tracks short-selling activity, noted that short sales totaled $300 million yesterday, but were just $50 million today.
Image source: Snap.
Now what
While the supply of shares available to lend for shorting purposes is very low in a stock's first few public trading days, this supply gradually increases over time. The costs associated with borrowing shares that are considered hard to borrow reflect the supply-and-demand balance in the share-lending market. Interest rates to borrow Snap shares yesterday reached as high as 40%, but dropped to 15% earlier today (those rates represent annualized rates), according to the report.
Taking a longer view, Snap will need to prove to investors that it can warrant its premium valuation, preferably with some combination of new product introductions, increased revenue growth, and higher engagement trends. Otherwise, the shorts might have the last laugh.
10 stocks we like better than Snap Inc.When investing geniuses David and Tom Gardner have a stock tip, it can pay to listen. After all, the newsletter they have run for over a decade, Motley Fool Stock Advisor, has tripled the market.*
David and Tom just revealed what they believe are the 10 best stocks for investors to buy right now... and Snap Inc. wasn't one of them! That's right -- they think these 10 stocks are even better buys.
Click here to learn about these picks!
*Stock Advisor returns as of February 6, 2017
Evan Niu, CFA has no position in any stocks mentioned. The Motley Fool has no position in any of the stocks mentioned. The Motley Fool has a disclosure policy.