Why Smith & Wesson Holding Corp's Shares Plunged 15% Today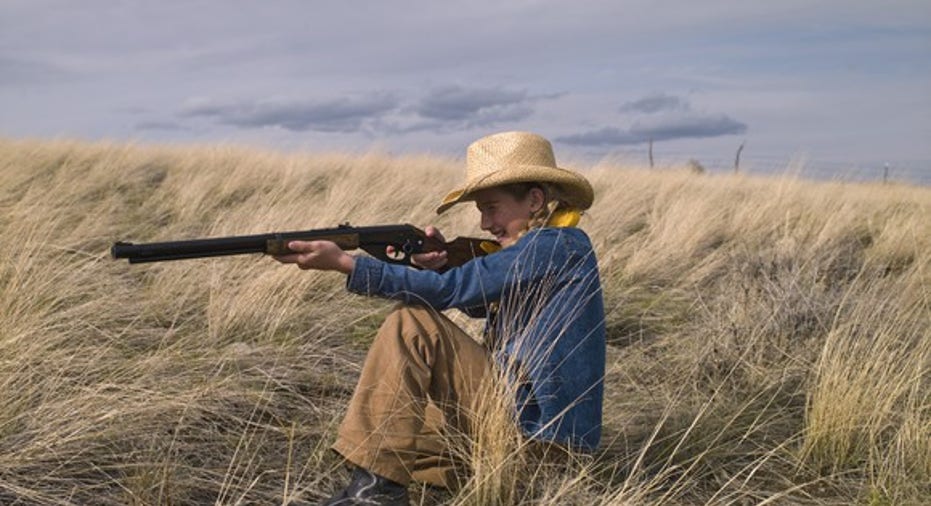 Image source: Getty Images.
What happened
Shares of gun maker Smith & Wesson Holding Corp (NASDAQ: SWHC) fell as much as 17.4% on Wednesday after the U.S. election was completed last night. Shares ultimately closed down 15.2%.
So what
It may seem like a Republican administration would be good for gun owners and gun manufacturers like Smith & Wesson, but the reality is that the threat of gun control drives sales. Every time there's a mass shooting or the prospect of potential gun control getting passed in Washington, D.C., people go out and buy guns to get out in front of the potential regulation. That's just a reality in the business.
Now that Republicans control two branches of government and will soon control the third, the odds of gun control have gone considerably down. And the lack of urgency will likely hurt gun sales, too.
Now what
It's odd how stocks can react to political events, and Smith & Wesson's move does seem a bit strange today. But it's also logical because the company will probably sell fewer guns in the next four years than it would have had the election gone differently. And that means investors believe the company is worth less, which we're seeing in the stock today.
10 stocks we like better than Smith and Wesson Holding When investing geniuses David and Tom Gardner have a stock tip, it can pay to listen. After all, the newsletter they have run for over a decade, Motley Fool Stock Advisor, has tripled the market.*
David and Tom just revealed what they believe are the ten best stocks for investors to buy right now... and Smith and Wesson Holding wasn't one of them! That's right -- they think these 10 stocks are even better buys.
Click here to learn about these picks!
*Stock Advisor returns as of November 7, 2016
Travis Hoium has no position in any stocks mentioned. The Motley Fool has no position in any of the stocks mentioned. Try any of our Foolish newsletter services free for 30 days. We Fools may not all hold the same opinions, but we all believe that considering a diverse range of insights makes us better investors. The Motley Fool has a disclosure policy.