Why Silver Wheaton, Cemex, and Sturm, Ruger Slumped Today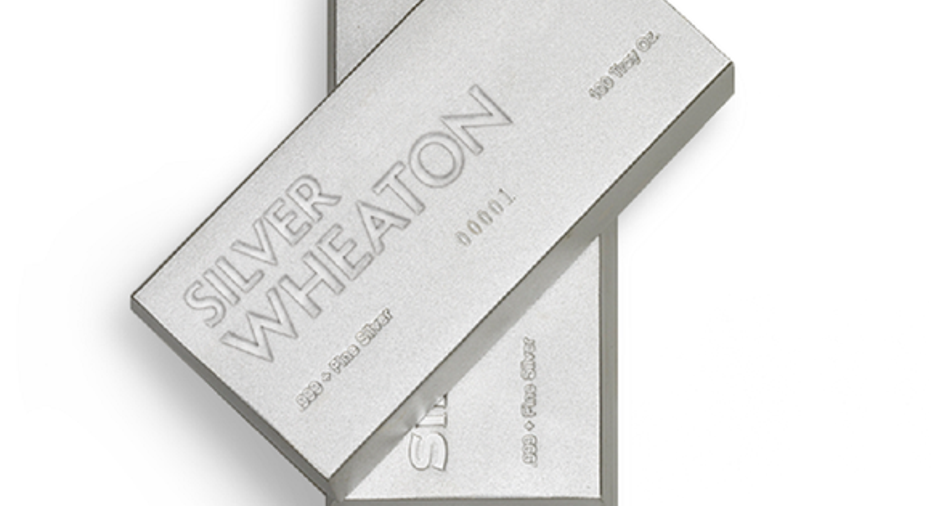 Thursday was another good day for the stock market in general, with investors focusing on the potential for stronger economic growth and a reduced need for low interest rates to prevent the U.S. economy from falling back into recession. Yet despite stock market advances that sent the Dow up sharply for the second straight day by more than 200 points, some stocks suffered substantial declines. Among the worst performers on the day were Silver Wheaton (NYSE: SLW), Sturm, Ruger (NYSE: RGR), and Cemex (NYSE: CX). Let's look more closely at these stocks to tell you why they did so poorly.
Image source: Silver Wheaton.
Silver Wheaton gets tarnished in its earnings report
Silver Wheaton dropped 17% in the aftermath of releasing its third-quarter financial report Wednesday night. The silver-streaming company said that it had record quarterly gold production of more than 109,000 ounces, and it therefore moved to boost its dividend for the quarter by 20% to $0.06 per share. Silver production also climbed by a healthy 11% to 7.7 million ounces, and realized prices for both gold and silver were up sharply, rising by 30% and 18% respectively. However, earnings of $0.19 per share weren't quite as high as most investors had expected, and shareholders didn't seem pleased with changes to guidance that boosted gold production expectations at the expense of lower silver production for the full year. Silver Wheaton will have to sustain even faster growth to satisfy investors going forward.
Sturm, Ruger sees a prolonged election misfire
Sturm, Ruger dropped 12%, extending its losses after its 14% decline in Wednesday in the wake of the presidential election. The victory of Donald Trump to become president-elect reduced fears that stronger gun control regulations would become law, and as a result, the panic-buying of weapons that has followed Democratic presidential victories in the past is unlikely to occur during this election cycle. That's bad news for Sturm, Ruger, which has benefited from past episodes of strong gun demand. Going forward, gun makers like Sturm, Ruger will have to figure out how to find new ways to increase performance, and that might be difficult after the strong sales the company has seen in past years.
Cemex keeps moving south
Finally, Cemex dropped 10%. The Mexican cement maker continued its decline from Wednesday, also suffering as a result of the U.S. presidential election. The president-elect has been a vocal opponent of the North American Free Trade Agreement, believing that better trade deals could give the U.S. a stronger advantage over its neighbors to the north and south. In addition, immigration policy changes could create poorer relations between the U.S. and Mexico, and that would seem to have an impact on Cemex's ability to serve customers across its northern border. It's uncertain whether new policies would affect Cemex's existing U.S.-based manufacturing operations, but investors seem convinced that bad times are ahead for the Mexican company.
10 stocks we like better than Silver Wheaton When investing geniuses David and Tom Gardner have a stock tip, it can pay to listen. After all, the newsletter they have run for over a decade, Motley Fool Stock Advisor, has tripled the market.*
David and Tom just revealed what they believe are the ten best stocks for investors to buy right now... and Silver Wheaton wasn't one of them! That's right -- they think these 10 stocks are even better buys.
Click here to learn about these picks!
*Stock Advisor returns as of November 7, 2016
Dan Caplinger has no position in any stocks mentioned. The Motley Fool owns shares of Silver Wheaton. Try any of our Foolish newsletter services free for 30 days. We Fools may not all hold the same opinions, but we all believe that considering a diverse range of insights makes us better investors. The Motley Fool has a disclosure policy.