Why Sierra Wireless, Inc. Stock Popped 12.6% in November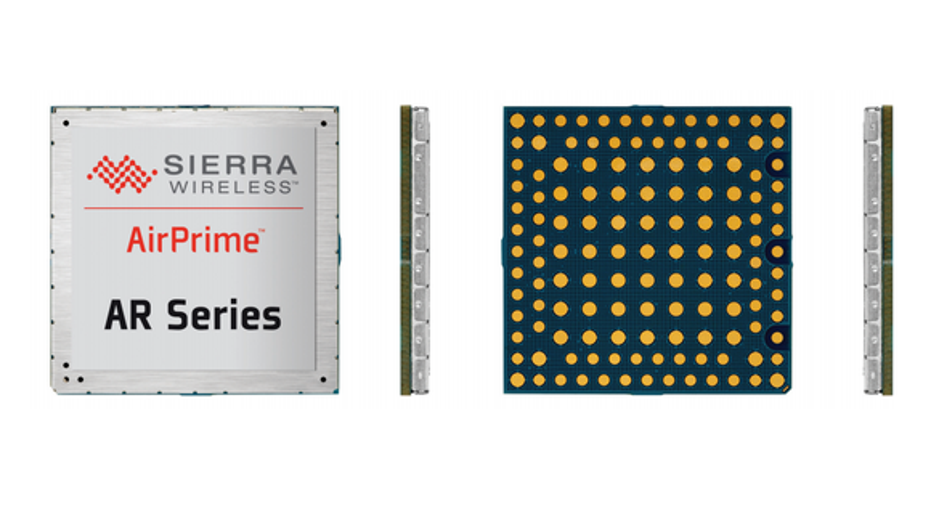 Image source: Sierra Wireless, Inc.
What happened
Shares ofSierra Wireless Inc.(NASDAQ: SWIR)rose 12.6% in the month of November,according to data provided byS&P Global Market Intelligence, after the Internet of Things specialist delivered a strong third-quarter 2016 report and encouraging guidance.
So what
Substantially all of Sierra Wireless' gains for the month came on Nov. 4, 2016, after the company revealed that quarterly revenue declined 0.7% year over year, to $153.6 million, and adjusted net income fell nearly 45%, to $4.1 million, or $0.13 per share.
Of course, that doesn't sound good at first. But note that Sierra Wireless' results were well above the midpoints of its guidance, which called for $145 million to $155 million, with adjusted earnings per share of $0.06 to $0.13. But shareholders should also note that Sierra Wireless' reported revenue this quarter included $2.7 million in revenue from vehicle telematics specialist GenX Mobile, which it acquired just over four months ago.Excluding that extra revenue, Sierra Wireless' results were roughly in line with expectations.
Sierra Wireless also made another small acquisition this quarter, this time paying $6.5 million (or $3 million, net of cash acquired) for embedded wireless technologies company Blue Creation. In doing so, Sierra Wireless is bolstering its own short-range wireless offerings and capabilities and improving its strategic position with OEMs.
Now what
It also helped that Sierra Wireless issued strong guidance, calling for fourth-quarter revenue of $157 million to $166 million (up 11.5% year over year) and adjusted earnings per share of $0.13 to $0.19 (up from $0.08 per share in last year's fourth quarter). By comparison, Wall Street was looking for roughly the same top line to translate to slightly lower earnings.
For what it's worth, that's a stark contrast to the cautious guidance Sierra Wireless provided two quarters ago, when signs of softer demand from established OEM customers and programs left the market underwhelmed with the company's near-term prospects.
But here at the Fool, we always approach businesses with a long-term view. And Sierra Wireless has a front-row seat to the early innings of a very large Internet of Things opportunity. So with shares trading up just 3% year to date as of this writing, I still think the stock is an attractive portfolio candidate for long-term investors.
10 stocks we like better than Sierra Wireless When investing geniuses David and Tom Gardner have a stock tip, it can pay to listen. After all, the newsletter they have run for over a decade, Motley Fool Stock Advisor, has tripled the market.*
David and Tom just revealed what they believe are the 10 best stocks for investors to buy right now... and Sierra Wireless wasn't one of them! That's right -- they think these 10 stocks are even better buys.
Click here to learn about these picks!
*Stock Advisor returns as of Nov. 7, 2016
Steve Symington has no position in any stocks mentioned. The Motley Fool owns shares of and recommends Sierra Wireless. Try any of our Foolish newsletter services free for 30 days. We Fools may not all hold the same opinions, but we all believe that considering a diverse range of insights makes us better investors. The Motley Fool has a disclosure policy.